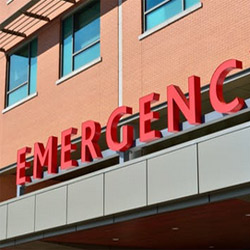 Chicago Firm Covers Bankruptcy in the Wake of COVID-19
The COVID-19 pandemic has damaged the economy, leaving many families and business owners worried about how they will pay for even the most basic expenses. In the midst of this crisis, you might be considering filing for bankruptcy or wondering how COVID-19 will affect an existing bankruptcy filing. No matter your situation, Chicago Bankruptcy Law Firm of Daniel J. Winter is here to help give you the answers and assistance that you need. We are more than happy to explain to anyone in financial distress exactly what their options are. We offer the "Touchless Bankruptcy" so you don't have to leave your home to consult with us!

We can help you make sense of your student loans, at each step of the process. We can guide you and give you options that the lenders don't tell you about. From choosing a school for your child, planning to try to minimize the debt, to selecting the types of loans from what is available, to helping with repayment plans, we can help you manage all parts of the college financial process. We can also help when student loans spin out of control.
Law Firm Listings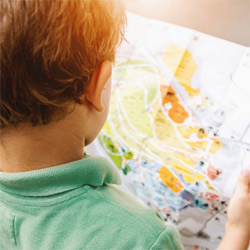 St. Louis Missouri Criminal Defense Lawyer
A National Presence with clients all over the country. For years, The Law Offices of John M. Lynch, LLC, has been committed to providing clients with the attentive service and the strong representation needed to resolve complex criminal defense, personal injury and general litigation issues. And we have achieved and unparalleled level of success. Our St. Louis trial lawyers aggressively defend state and federal cases involving drug crimes, white collar crimes, violent crimes, DWI and other crimes in the St. Louis area and beyond. As our motto states, YOUR SOLUTION BEGINS WITH US. Call us today for your free consulation!"

Any federal crime allegation or arrest can change your life. The consequences for a conviction are severe, including the possibility of fines, property forfeiture, prison time and other punishments. Aggressive representation is needed to defend against charges at the federal level. The Law Offices of John M. Lynch, LLC, offers experienced federal criminal defense for clients in St. Louis, St. Charles and surrounding communities in Missouri, Illinois and the nation. Our law firm has a proven record of success for cases involving serious federal charges.

Illinois Work Injury Lawyers – Krol, Bongiorno & Given, LTD.
Accidents in the workplace are often caused by unsafe work conditions arising from ignoring safety rules, overlooking maintenance or other negligence of those in management. While we are one of the largest firms in Illinois dedicated solely to the representation of injured workers, we pride ourselves on the personal, one-on-one approach we deliver to each client.
Work accidents can cause serious injuries and sometimes permanent damage. Some extremely serious work injuries can permanently hinder a person's ability to get around and continue their daily duties. Factors that affect one's quality of life such as place of work, relationships with friends and family, and social standing can all be taken away quickly by a work injury. Although, you may not be able to recover all of your losses, you may be entitled to compensation as a result of your work injury. Krol, Bongiorno & Given, LTD. provides informed advocacy in all kinds of workers' compensation claims, including:
• Injuries to the back and neck, including severe spinal cord injuries
• Serious head injuries
• Heart problems resulting from workplace activities
• Injuries to the knees, elbows, shoulders and other joints
• Injuries caused by repetitive movements

For Illinois Workers' Compensation claims, you will ALWAYS cheat yourself if you do not hire an experienced attorney. When you hire Krol, Bongiorno & Given, Ltd, you will have someone to guide you through the process, and when it is time to settle, we will add value to your case IN EXCESS of our fee. In the last few years, employers and insurance carriers have sought to advance the argument that when you settle a case without an attorney, your already low settlement should be further reduced by 20% so that you do not get a "windfall." Representing yourself in Illinois is a lose-lose proposition.

Grounds for Divorce in Ohio - Sylkatis Law, LLC
A divorce in Ohio is filed when there is typically "fault" by one of the parties and party not at "fault" seeks to end the marriage. A court in Ohio may grant a divorce for the following reasons:
• Willful absence of the adverse party for one year
• Adultery
• Extreme cruelty
• Fraudulent contract
• Any gross neglect of duty
• Habitual drunkenness
• Imprisonment in a correctional institution at the time of filing the complaint
• Procurement of a divorce outside this state by the other party

Additionally, there are two "no-fault" basis for which a court may grant a divorce:
• When the parties have, without interruption for one year, lived separate and apart without cohabitation
• Incompatibility, unless denied by either party

However, whether or not the the court grants the divorce for "fault" or not, in Ohio the party not at "fault" will not get a bigger slice of the marital property.