Krol, Bongiorno & Given, Ltd
Illinois Law Firm
Chicago, IL Workers& Compensation Lawyers
Since 1962, the law firm of Krol, Bongiorno & Given, Ltd. has been a leader in the field of workers' compensation law, protecting the rights of tens of thousands of workers injured on the job. KBG provides our clients with a team of attorneys that are aggressive, experienced, client-focused and trial ready. We have handled well over 30,000 claims for injured workers throughout the state of Illinois and have consistently generated some of the largest settlements and awards at the Illinois Workers' Compensation Commission ("IWCC").

KBG handles claims for both union and non-union injured workers. All claims are handled on a contingency basis, meaning there are $0 in up-front costs to our clients. We do not get paid until your claim is favorably resolved.
Office Location
20 S. Clark Street
Suite 1820
Chicago, Illinois 60603

Phone : 312-726-5567
Fax : 312-726-1586
Related listings
Law Firm Directory

Illinois

Karl W. RothKarl W. Roth is managing partner and founder of the Roth Law Group. He concentrates his practice on commercial law with a focus on litigation. Karl's experience includes a range of complex commercial litigation matters, including contract...

Law Firm Directory

Illinois

Eric WillsMr. Wills is licensed in Illinois and graduated from Northern Illinois College of Law. Mr. Wills has in depth knowledge of business law and primarily advises the firm on litigation issues. Mr. Wills also has a B.S. from the Univ...

Law Firm Directory

Illinois

Wilton A. PersonMr. Person was born in Augusta, Georgia and raised in Starkville, Mississippi. He obtained his undergraduate degree in English from Florida A&M University where he graduated with honors. Mr. Person then played professional basebal...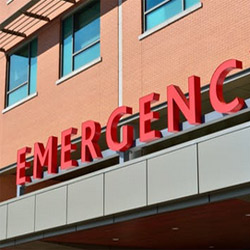 Chicago Firm Covers Bankruptcy in the Wake of COVID-19
The COVID-19 pandemic has damaged the economy, leaving many families and business owners worried about how they will pay for even the most basic expenses. In the midst of this crisis, you might be considering filing for bankruptcy or wondering how COVID-19 will affect an existing bankruptcy filing. No matter your situation, Chicago Bankruptcy Law Firm of Daniel J. Winter is here to help give you the answers and assistance that you need. We are more than happy to explain to anyone in financial distress exactly what their options are. We offer the "Touchless Bankruptcy" so you don't have to leave your home to consult with us!

We can help you make sense of your student loans, at each step of the process. We can guide you and give you options that the lenders don't tell you about. From choosing a school for your child, planning to try to minimize the debt, to selecting the types of loans from what is available, to helping with repayment plans, we can help you manage all parts of the college financial process. We can also help when student loans spin out of control.
Business News