Virus spreads on panel handling Supreme Court nomination
Personal Injury
Two Republican members of the Senate Judiciary Committee have tested positive for the coronavirus, raising questions about the timing of Supreme Court confirmation hearings for Judge Amy Coney Barrett and whether additional senators may have been exposed. Senate Majority Leader Mitch McConnell declared the confirmation process was going "full steam ahead."

North Carolina Sen. Thom Tillis and Utah Sen. Mike Lee both said Friday that they had tested positive for the virus. Both had attended a ceremony for Barrett at the White House on Sept. 25 with President Donald Trump, who announced Friday that he had tested positive and was later hospitalized at Walter Reed National Military Medical Center.

Lee, who did not wear a mask at the White House event, said he had "symptoms consistent with longtime allergies." Tillis, who did wear a mask during the public portion of the event, said he had "mild symptoms." Both said they would quarantine for 10 days — ending just before Barrett's confirmation hearings begin on Oct. 12.

The positive tests come as Senate Republicans are pushing to quickly confirm Barrett in the few weeks they have before the Nov. 3 election. There is little cushion in the schedule set out by Judiciary Committee Chairman Lindsey Graham and McConnell, who want to put a third Trump nominee on the court immediately in case they lose any of their power in the election.

Democrats, many of whom have been critical of Barrett, seized on the virus announcements to call for a delay in the hearings.

"We now have two members of the Senate Judiciary Committee who have tested positive for COVID, and there may be more," tweeted Senate Democratic leader Chuck Schumer. "I wish my colleagues well. It is irresponsible and dangerous to move forward with a hearing, and there is absolutely no good reason to do so."

Several other members of the Judiciary panel attended the White House ceremony, including Missouri Sen. Josh Hawley, Nebraska Sen. Ben Sasse, Tennessee Sen. Marsha Blackburn and Idaho Sen. Mike Crapo. Blackburn said she tested negative after the event. Crapo said he "recently" had a negative test and a spokeswoman said he would be getting another one as soon as it could be arranged. A spokeswoman for Hawley said he was being tested Saturday, and the senator tweeted later that his coronavirus test came back negative.

Sasse tested negative, but said in a statement that he would work remotely from his home state and undergo further testing due to his "close interaction with multiple infected individuals," his office said. He said he planned to to return to Washington in time for the confirmation hearing.



Related listings
Personal Injury

01/14/2020

The southern Indian state of Kerala on Tuesday became the first to legally challenge a new citizenship law that has triggered nationwide demonstrations.In a petition to the Supreme Court, the state government said the law violates the secular nature ...

Personal Injury

11/02/2019

When a court case is ending, a judge often lists what a defendant needs to do and know.It can include contacting a probation agent, not possessing a gun or avoiding the use of drugs or alcohol.One routine item usually on the list is paying court cost...

Personal Injury

08/27/2019

India's top court on Wednesday took up legal challenges to the government's decision to revoke Indian-controlled Kashmir's special status and asked it to explain its stance to the court.The Supreme Court ordered the federal governme...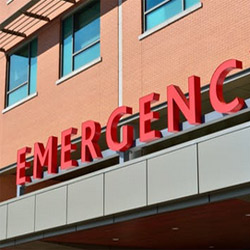 Victorville CA DUI Lawyers - Drunk Driving Defense Attorney
Victorville DUI defense Attorneys - DUI defense will have a long-term effect on anyone's life, making the decision to receive legal representation an easy one. The fact is, most people accused of a DUI are first offenders with no criminal background. Whether this is your first run in with the law or you have had previous convictions, you are in need of a DUI defense attorney.

Our attorneys know the tricky ways to challenge all of the DUI tests and know how to claim improper collection of evidence. We will be able to negotiate on your behalf and free you from charges and help you keep your drivers license. The DUI process can last up to several months, we can make this process easier on you.
Business News