India's top court to examine change in Kashmir's status
Personal Injury
India's top court on Wednesday took up legal challenges to the government's decision to revoke Indian-controlled Kashmir's special status and asked it to explain its stance to the court.

The Supreme Court ordered the federal government to file its replies to 14 petitions and inform the court about media restrictions imposed in Kashmir. It said five judges will start a regular hearing on the matter in October.

India's government, led by the Hindu-nationalist Bharatiya Janata Party, imposed a security lockdown and communications blackout in Muslim-majority Kashmir to avoid a violent reaction to the Aug. 5 decision to downgrade the region's autonomy. The restrictions have been eased slowly, with some businesses reopening, some landline phone service restored and some grade schools holding classes again, though student and teacher attendance has been sparse.

On Wednesday, the court allowed an Indian opposition leader to visit Kashmir to meet a party colleague who he said was under detention, but told him not use the visit for political purposes.

The court's directive was in response to a petition filed by Sitaram Yechury, general secretary of the Communist Party of India (Marxist), who wanted his party's detained leader in the region to be produced before a court.
Related listings
Personal Injury

11/18/2018

WikiLeaks founder Julian Assange will not willingly travel to the United States to face charges filed under seal against him, one of his lawyers said, foreshadowing a possible fight over extradition for a central figure in the U.S. special counsel&rs...

Personal Injury

10/25/2018

The man accused in the Pittsburgh synagogue massacre was released from a hospital and turned over to federal authorities for a court appearance Monday on charges he killed 11 people in what is believed to be the deadliest attack on Jews in U.S. histo...

Personal Injury

10/20/2018

A candidate for the North Carolina Supreme Court pleaded guilty more than nine years ago to trespassing and driving while impaired.The Charlotte Observer reports Republican Chris Anglin was stopped by police in Greensboro in January 2009 and charged ...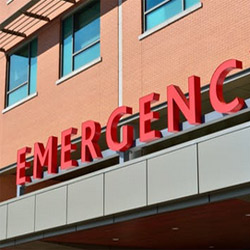 Victorville CA DUI Lawyers - Drunk Driving Defense Attorney
Victorville DUI defense Attorneys - DUI defense will have a long-term effect on anyone's life, making the decision to receive legal representation an easy one. The fact is, most people accused of a DUI are first offenders with no criminal background. Whether this is your first run in with the law or you have had previous convictions, you are in need of a DUI defense attorney.

Our attorneys know the tricky ways to challenge all of the DUI tests and know how to claim improper collection of evidence. We will be able to negotiate on your behalf and free you from charges and help you keep your drivers license. The DUI process can last up to several months, we can make this process easier on you.
Business News