Judges: End jailing people for unpaid fines in Rock County
Personal Injury
When a court case is ending, a judge often lists what a defendant needs to do and know.

It can include contacting a probation agent, not possessing a gun or avoiding the use of drugs or alcohol.

One routine item usually on the list is paying court costs, which can total hundreds of dollars or more. Failing to pay could land the defendant in jail.

Orders to jail for nonpayment are called arrest warrant commitments, authorizing "that a defendant be arrested and detained until a fine is paid or discharged by due course of law," according to Rock County's website .

"A lot of this happens outside of anybody's view," said Eric Nelson, a recently retired assistant public defender who worked in Rock County for nearly 40 years.

"Broadly speaking, it's a debtor's prison," he told The Janesville Gazette. It's coming to an end. All seven Rock County circuit judges recently signed an order that should substantially cut the number of people put in jail because they can't pay such fines.

The result should be fewer people incarcerated only because they're poor.
Related listings
Personal Injury

08/27/2019

India's top court on Wednesday took up legal challenges to the government's decision to revoke Indian-controlled Kashmir's special status and asked it to explain its stance to the court.The Supreme Court ordered the federal governme...

Personal Injury

11/18/2018

WikiLeaks founder Julian Assange will not willingly travel to the United States to face charges filed under seal against him, one of his lawyers said, foreshadowing a possible fight over extradition for a central figure in the U.S. special counsel&rs...

Personal Injury

10/25/2018

The man accused in the Pittsburgh synagogue massacre was released from a hospital and turned over to federal authorities for a court appearance Monday on charges he killed 11 people in what is believed to be the deadliest attack on Jews in U.S. histo...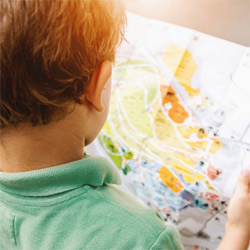 New York Commercial Litigation Law Firm - Woods Lonergan PLLC
Founded in 1993 by Managing Partner James F. Woods, Woods Lonergan PLLC has built a strong reputation as a resourceful and industrious firm that provides clients with clear, concise, and straightforward answers to their most challenging legal issues. Partner Lawrence R. Lonergan, who joined the firm in 2008, has been a friend and colleague to Mr. Woods for over 40 years and shares the same business philosophy. Woods Lonergan PLLC's collective experience and expertise enables the firm to expeditiously and effectively analyze the increasing challenges clients face in an evolving business and legal world, in many instances, avoiding unnecessary time and expense to our clients. Our mission is simple: provide cutting-edge expertise and sound advice in select areas of the law for corporate and business clients. We thrive on providing each client with personalized attention, forceful representation, and a collaborative team effort that embraces collective knowledge.
Business News