Indian state challenges new citizenship law in Supreme Court
Personal Injury
The southern Indian state of Kerala on Tuesday became the first to legally challenge a new citizenship law that has triggered nationwide demonstrations.

In a petition to the Supreme Court, the state government said the law violates the secular nature of India's Constitution, and accused the government of dividing the nation along communal lines.

The citizenship law backed by Prime Minister Narendra Modi's Hindu-nationalist party provides a path to naturalization for people from Bangladesh, Afghanistan and Pakistan, unless they're Muslim. It has triggered nationwide protests and clashes with police, leading to 23 deaths.
The rallies have slowly morphed into much wider anti-government protests.

Critics say the law, which was passed by Parliament on Dec. 11, will be used in conjunction with a citizenship registry that could require all Indians to produce documents proving their origins, a challenge in a country where many people lack official records including birth certificates.

Kerala, a state ruled by a communist party, has strongly opposed the law and passed a resolution against in early January. The state government criticized the law in front-page advertisements in at least three national newspapers on Jan. 10, saying the state is "leading the efforts to protect constitutional values."

Modi's Bharatiya Janata Party said the move by the state was political.

Pinarayi Vijayan, chief minister of the state, has also written to the heads of 11 other states not ruled by Modi's party, urging them to unite in their fight against the law.
Related listings
Personal Injury

11/02/2019

When a court case is ending, a judge often lists what a defendant needs to do and know.It can include contacting a probation agent, not possessing a gun or avoiding the use of drugs or alcohol.One routine item usually on the list is paying court cost...

Personal Injury

08/27/2019

India's top court on Wednesday took up legal challenges to the government's decision to revoke Indian-controlled Kashmir's special status and asked it to explain its stance to the court.The Supreme Court ordered the federal governme...

Personal Injury

11/18/2018

WikiLeaks founder Julian Assange will not willingly travel to the United States to face charges filed under seal against him, one of his lawyers said, foreshadowing a possible fight over extradition for a central figure in the U.S. special counsel&rs...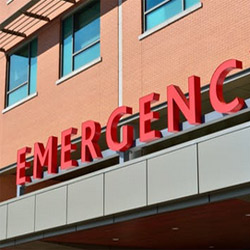 Victorville CA DUI Lawyers - Drunk Driving Defense Attorney
Victorville DUI defense Attorneys - DUI defense will have a long-term effect on anyone's life, making the decision to receive legal representation an easy one. The fact is, most people accused of a DUI are first offenders with no criminal background. Whether this is your first run in with the law or you have had previous convictions, you are in need of a DUI defense attorney.

Our attorneys know the tricky ways to challenge all of the DUI tests and know how to claim improper collection of evidence. We will be able to negotiate on your behalf and free you from charges and help you keep your drivers license. The DUI process can last up to several months, we can make this process easier on you.
Business News