US deports woman who lied about role in Rwandan genocide
Personal Injury
A woman who served a 10-year sentence in U.S. prison for lying about her role in the 1994 Rwandan genocide to obtain American citizenship, and then lost her bid for a new trial, has been deported to the East African nation and is likely to face prosecution there.

Beatrice Munyenyezi, who a U.S. judge said "was actively involved" in the killing of Tutsis in Rwanda, was convicted and sentenced in 2013 in New Hampshire. She served a 10-year sentence in Alabama and had faced deportation.

She lost her latest court battle in March, when the 1st U.S. Circuit Court of Appeals upheld a federal district judge's rejection of her petition challenging how the jury was instructed during her trial in federal court in New Hampshire.

Her lawyer, Richard Guerriero, confirmed in an email Saturday that Munyenyezi had been deported to Rwanda. She arrived Friday and was handed over to Rwandan authorities, according to state-run media there.

"Her deportation means a lot in terms of justice delivery to genocide victims," said Thierry Murangira, spokesperson for the Rwanda Investigation Bureau, according to The New Times.

Munyenyezi is accused of seven crimes connected to the genocide, including murder and complicity in rape, according to Rwandan investigators. She will be detained as investigations continue and her case sent to prosecutors, the newspaper reported.

In the United States, Munyenyezi was convicted of lying about her role as a commander of one of the notorious roadblocks where Tutsis were singled out for slaughter. She denied affiliation with any political party, despite the leadership role of her husband, Arsene Shalom Ntahobali, in the extremist Hutu militia party.

She requested a new trial based on a U.S. Supreme Court decision that came in 2017, well after her sentencing, and limited the government's ability to strip citizenship from immigrants who lied during the naturalization process.
Related listings
Personal Injury

10/03/2020

Two Republican members of the Senate Judiciary Committee have tested positive for the coronavirus, raising questions about the timing of Supreme Court confirmation hearings for Judge Amy Coney Barrett and whether additional senators may have been exp...

Personal Injury

01/14/2020

The southern Indian state of Kerala on Tuesday became the first to legally challenge a new citizenship law that has triggered nationwide demonstrations.In a petition to the Supreme Court, the state government said the law violates the secular nature ...

Personal Injury

11/02/2019

When a court case is ending, a judge often lists what a defendant needs to do and know.It can include contacting a probation agent, not possessing a gun or avoiding the use of drugs or alcohol.One routine item usually on the list is paying court cost...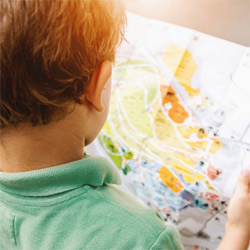 St. Louis Missouri Criminal Defense Lawyer
A National Presence with clients all over the country. For years, The Law Offices of John M. Lynch, LLC, has been committed to providing clients with the attentive service and the strong representation needed to resolve complex criminal defense, personal injury and general litigation issues. And we have achieved and unparalleled level of success. Our St. Louis trial lawyers aggressively defend state and federal cases involving drug crimes, white collar crimes, violent crimes, DWI and other crimes in the St. Louis area and beyond. As our motto states, YOUR SOLUTION BEGINS WITH US. Call us today for your free consulation!"

Any federal crime allegation or arrest can change your life. The consequences for a conviction are severe, including the possibility of fines, property forfeiture, prison time and other punishments. Aggressive representation is needed to defend against charges at the federal level. The Law Offices of John M. Lynch, LLC, offers experienced federal criminal defense for clients in St. Louis, St. Charles and surrounding communities in Missouri, Illinois and the nation. Our law firm has a proven record of success for cases involving serious federal charges.
Business News