Supreme Court limits regulation of some US wetlands
Court Watch
The U.S. Supreme Court has stripped federal agencies of authority over millions of acres of wetlands, weakening a bedrock environmental law enacted a half-century ago to cleanse the country's badly polluted waters.

A 5-4 majority significantly expanded the ability of farmers, homebuilders and other developers to dig up or fill wetlands near rivers, lakes and streams, finding the government had long overreached in limiting such activities.

The ruling Thursday may nullify key parts of a rule the Biden administration imposed in December, which two federal judges already had blocked from being enforced in 26 states. It's the latest turn in a decades-old struggle by courts and regulators to determine which waters are subject to protection under the Clean Water Act.

Some experts say the battle over wetlands now may shift to states, with red and blue states writing laws that take dramatically different approaches.

The high court's decision follows one in 2022 curtailing federal power to reduce carbon emissions from power plants and indicates a willingness by the court's emboldened conservatives to limit environmental laws and agency powers.

"This is one of the saddest chapters in the 50-year history of the Clean Water Act," said Jim Murphy, an attorney with the National Wildlife Federation.
Related listings
The Supreme Court said Wednesday that Illinois can, for now, keep in place a new law that bars the sale of certain semi-automatic guns and large-capacity magazines.The high court denied an emergency request from people challenging the law, which bans...

The Supreme Court on Friday blocked Oklahoma from executing death row inmate Richard Glossip for his role in a 1997 murder-for-hire after the state's attorney general agreed Glossip's life should be spared.While it's rare for the co...

A deal has been reached over control of an 1888 painting by Vincent van Gogh, lawyers said, weeks after the custody fight created public buzz and much tension near the end of a rare U.S. exhibition in Detroit.Brokerarte Capital Partners LLC, which cl...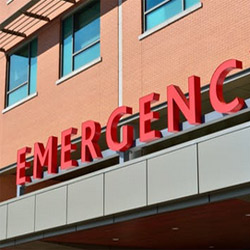 Nicholas C. Minshew - Minshew & Ahluwalia LLP
<Nicholas C. Minshew, Attorney at Law, concentrates his practice in the area of Family Law including divorce, separation, child support, child custody, alimony, division of property, separation agreements, domestic violence, prenuptial agreements, and child support enforcement & modification. Mr. Minshew provides legal services to clients in Washington, D.C., and throughout Maryland, including Montgomery County, Frederick County, and Prince George's County.

Mr. Minshew obtained his Juris Doctorate degree from the American University, Washington College of Law in 2000, where he worked as an editor for the Administrative Law Review. After receiving his law degree, Mr. Minshew worked as an attorney for the global law firm of Morgan, Lewis & Bockius LLP, and for Leonard Street & Deinard LLP representing companies in Federal proceedings. During that time, Mr. Minshew redirected his focus to provide legal services directly to individuals and families.
Business News