Lawyers: Dispute over Van Gogh art in Detroit is settled
Court Watch
A deal has been reached over control of an 1888 painting by Vincent van Gogh, lawyers said, weeks after the custody fight created public buzz and much tension near the end of a rare U.S. exhibition in Detroit.

Brokerarte Capital Partners LLC, which claims to own "The Novel Reader," told a federal appeals court that it reached a confidential settlement with the unnamed entity who loaned the painting to the Detroit Institute of Arts for an exhibition of Van Gogh's works that ended Jan. 22.

Because of the dispute, the museum has been under orders to hold the painting while the court determined who would next get the art.

Brokerarte Capital, an art brokerage, said it acquired the painting in 2017 for $3.7 million and gave temporary possession of it to a third party who absconded with it. The company filed a lawsuit on Jan. 10 seeking to seize the painting, and the museum subsequently posted a security guard next to it.

The museum was caught in the middle but wasn't accused of wrongdoing. It has not publicly explained how it got the painting on loan, saying only that it came from a collection in Brazil.

Lawyers for Brokerarte Capital and its sole proprietor, Gustavo Soter of Brazil, said a deal had been reached with the other party.

"Consistent with the confidential settlement, Brokerarte no longer seeks injunctive relief, and therefore, this appeal is moot," lawyers said in a March 13 filing with the 6th U.S. Circuit Court of Appeals.

The museum said it spent more than $100,000 defending itself in the litigation, which began in federal court in Detroit. It argued that a federal law governing the international sharing of art prevents courts from intervening. The U.S. Justice Department took a similar position.

The museum still is concerned about the significance of the appeals court issuing an injunction in February. It wants the court to consider declaring the injunction "null and void" so it can't be cited as a precedent in any future international art disputes.
Related listings
Fifteen Native American tribes will get a total of $580 million in federal money this year for water rights settlements, the Biden administration announced Thursday.The money will help carry out the agreements that define the tribes' rights to ...

A judge has thrown out Republican Kari Lake's challenge of her defeat in the Arizona governor's race to Democrat Katie Hobbs, rejecting her claim that problems with ballot printers at some polling places on Election Day were the result of...

Ohio's historical society can proceed with efforts to gain control of a set of ancient ceremonial and burial earthworks currently maintained by a country club, the state Supreme Court ruled Wednesday.At issue before the court were the 2,000-yea...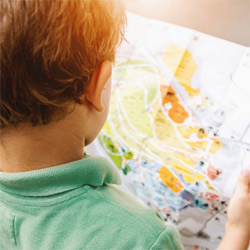 St. Louis Missouri Criminal Defense Lawyer
A National Presence with clients all over the country. For years, The Law Offices of John M. Lynch, LLC, has been committed to providing clients with the attentive service and the strong representation needed to resolve complex criminal defense, personal injury and general litigation issues. And we have achieved and unparalleled level of success. Our St. Louis trial lawyers aggressively defend state and federal cases involving drug crimes, white collar crimes, violent crimes, DWI and other crimes in the St. Louis area and beyond. As our motto states, YOUR SOLUTION BEGINS WITH US. Call us today for your free consulation!"

Any federal crime allegation or arrest can change your life. The consequences for a conviction are severe, including the possibility of fines, property forfeiture, prison time and other punishments. Aggressive representation is needed to defend against charges at the federal level. The Law Offices of John M. Lynch, LLC, offers experienced federal criminal defense for clients in St. Louis, St. Charles and surrounding communities in Missouri, Illinois and the nation. Our law firm has a proven record of success for cases involving serious federal charges.
Business News