Supreme Court won't put Illinois gun law on hold
Court Watch
The Supreme Court said Wednesday that Illinois can, for now, keep in place a new law that bars the sale of certain semi-automatic guns and large-capacity magazines.

The high court denied an emergency request from people challenging the law, which bans so-called assault weapons. The law's opponents had asked the court to put the law on hold while a court challenge continues. The court did not comment and no justice publicly dissented.

The high court's action comes at a time when gun violence has been heavily in the news. Since the beginning of the year, 115 people have died in 22 mass killings — an average of one mass killing a week, according to a database maintained by The Associated Press and USA Today in a partnership with Northeastern University. The database counts killings involving four or more fatalities, not including the perpetrator. Just recently, on May 6, a man armed with an AR-15 style rifle and other firearms fatally shot eight people, including three children, at a Dallas-area mall.

The case before the Supreme Court involves an Illinois state law enacted in January. The legislation bans the sale of a series of guns including the AR-15 and AK-47. The law also bars the sale of magazines that have more than 15 rounds of ammunition for handguns and more than 10 rounds of ammunition for a long gun.

People who legally owned the now-barred guns and magazines ahead of the law's enactment can continue to keep them. The guns, however, must be registered with law enforcement.

Nine other states and the District of Columbia have gun bans similar to the one in Illinois, according to the gun control group Brady, which tracks the legislation. California, Connecticut, Hawaii, New Jersey and New York also require registration of guns purchased prior to the law while four other states – Delaware, Maryland, Massachusetts and Washington -- do not.

The Illinois legislation was driven largely by the killing of seven people at a 4th of July parade last year in the Chicago suburb of Highland Park. The shooter was armed with an AR-15 rifle and 30-round magazines.
Related listings
The Supreme Court on Friday blocked Oklahoma from executing death row inmate Richard Glossip for his role in a 1997 murder-for-hire after the state's attorney general agreed Glossip's life should be spared.While it's rare for the co...

A deal has been reached over control of an 1888 painting by Vincent van Gogh, lawyers said, weeks after the custody fight created public buzz and much tension near the end of a rare U.S. exhibition in Detroit.Brokerarte Capital Partners LLC, which cl...

Fifteen Native American tribes will get a total of $580 million in federal money this year for water rights settlements, the Biden administration announced Thursday.The money will help carry out the agreements that define the tribes' rights to ...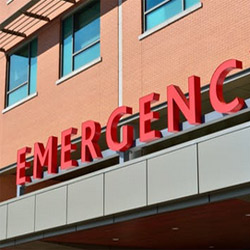 Nicholas C. Minshew - Minshew & Ahluwalia LLP
<Nicholas C. Minshew, Attorney at Law, concentrates his practice in the area of Family Law including divorce, separation, child support, child custody, alimony, division of property, separation agreements, domestic violence, prenuptial agreements, and child support enforcement & modification. Mr. Minshew provides legal services to clients in Washington, D.C., and throughout Maryland, including Montgomery County, Frederick County, and Prince George's County.

Mr. Minshew obtained his Juris Doctorate degree from the American University, Washington College of Law in 2000, where he worked as an editor for the Administrative Law Review. After receiving his law degree, Mr. Minshew worked as an attorney for the global law firm of Morgan, Lewis & Bockius LLP, and for Leonard Street & Deinard LLP representing companies in Federal proceedings. During that time, Mr. Minshew redirected his focus to provide legal services directly to individuals and families.
Business News