Supreme Court blocks Richard Glossip's execution in Oklahoma
Court Watch
The Supreme Court on Friday blocked Oklahoma from executing death row inmate Richard Glossip for his role in a 1997 murder-for-hire after the state's attorney general agreed Glossip's life should be spared.

While it's rare for the conservative-dominated court to put executions on hold, it's even more unusual for a prosecutor to side with the inmate.

Glossip had been scheduled to be put to death on May 18 despite statements by new Oklahoma Attorney General Gentner Drummond that Glossip did not receive a fair trial.

An Oklahoma appeals court subsequently upheld Glossip's conviction and the state's pardon and parole board deadlocked in a vote to grant him clemency.

The high court put the execution on hold indefinitely while it reviews the case. Justice Neil Gorsuch took no part in the decision, presumably because he dealt with the case earlier as an appeals court judge.

"There is nothing more harrowing than the thought of executing a man who the state now admits has never received a fair trial," Glossip attorney Don Knight said in a statement. "Our hope is that the court will reverse the decision of the (Oklahoma Court of Criminal Appeals) and vacate Mr. Glossip's conviction once and for all."

Drummond, a Republican and the state's top prosecutor, supported a high-court reprieve for Glossip, telling the justices, "Glossip's trial was unfair and unreliable." He in a statement he was grateful for the high court's decision.

"I will continue working to ensure justice prevails in this important case," he said.

But Drummond also has said he does not believe Glossip is innocent of the murder-for-hire killing of Glossip's former boss, Barry Van Treese, in 1997. Another man, Justin Sneed, admitted robbing and killing Van Treese after Glossip promised to pay him $10,000. Sneed received a life sentence in exchange for his testimony and was the key witness against Glossip.

Van Treese's brother, Ken Van Treese, declined to comment on Friday's ruling.

Former Oklahoma County District Attorney David Prater has long said he believes Glossip persuaded Sneed to kill Van Treese. He said that while Sneed's testimony was most compelling, there was plenty of evidence to corroborate it.
Related listings
A deal has been reached over control of an 1888 painting by Vincent van Gogh, lawyers said, weeks after the custody fight created public buzz and much tension near the end of a rare U.S. exhibition in Detroit.Brokerarte Capital Partners LLC, which cl...

Fifteen Native American tribes will get a total of $580 million in federal money this year for water rights settlements, the Biden administration announced Thursday.The money will help carry out the agreements that define the tribes' rights to ...

A judge has thrown out Republican Kari Lake's challenge of her defeat in the Arizona governor's race to Democrat Katie Hobbs, rejecting her claim that problems with ballot printers at some polling places on Election Day were the result of...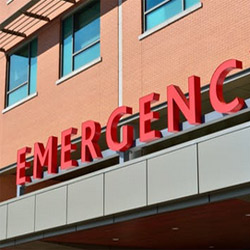 Nicholas C. Minshew - Minshew & Ahluwalia LLP
<Nicholas C. Minshew, Attorney at Law, concentrates his practice in the area of Family Law including divorce, separation, child support, child custody, alimony, division of property, separation agreements, domestic violence, prenuptial agreements, and child support enforcement & modification. Mr. Minshew provides legal services to clients in Washington, D.C., and throughout Maryland, including Montgomery County, Frederick County, and Prince George's County.

Mr. Minshew obtained his Juris Doctorate degree from the American University, Washington College of Law in 2000, where he worked as an editor for the Administrative Law Review. After receiving his law degree, Mr. Minshew worked as an attorney for the global law firm of Morgan, Lewis & Bockius LLP, and for Leonard Street & Deinard LLP representing companies in Federal proceedings. During that time, Mr. Minshew redirected his focus to provide legal services directly to individuals and families.
Business News