California high court: Yelp can't be ordered to remove posts
Business Law
Online review site Yelp.com cannot be ordered to remove posts against a San Francisco law firm that a judge determined were defamatory, a divided California Supreme Court ruled Monday in a closely watched case that internet companies warned could be used to silence online speech.

In a 4-3 opinion, justices agreed, saying removal orders such as the one attorney Dawn Hassell obtained against Yelp "could interfere with and undermine the viability of an online platform."

The decision overturned a lower court ruling that Yelp had said could lead to the removal of negative reviews from the popular website.

Hassell said Yelp was exaggerating the stakes of her legal effort. Her attorney, Monique Olivier, said in a statement that the ruling "stands as an invitation to spread falsehoods on the internet without consequence."

She said her client was considering an appeal to the U.S. Supreme Court.

Hassell's 2013 lawsuit accused a client she briefly represented in a personal injury case of defaming her on Yelp by falsely claiming that her firm failed to communicate with the client, among other things.

San Francisco Superior Court Judge Donald Sullivan found the online statements defamatory and ordered the client and Yelp to remove them. Hassell said the client failed to answer her lawsuit or remove the posts, so she had to seek a court order demanding that Yelp do it.

A second judge and a state appeals court upheld Sullivan's order.

"Ms. Hassell did exactly what she should have done," Olivier said Monday. "After both the defamer and Yelp refused to remove untrue and damaging statements, she obtained a judgment against the defamer, and sought to enforce that judgment by requiring Yelp to remove the defamation."

Yelp said the lower court ruling would give businesses unhappy about negative reviews a new legal pathway for getting them removed.

Yelp said the removal order violated a 1996 federal law that courts have widely interpreted as protecting internet companies from liability for posts by third-party users and prohibiting the companies from being treated as the speaker or publisher of users' posts.

Three of the California Supreme Court justices agreed.

"In substance, Yelp is being held to account for nothing more than its ongoing decision to publish the challenged reviews," Chief Justice Tani Cantil-Sakauye said in an opinion joined by associate justices Ming Chin and Carol Corrigan.

Associate Justice Leondra Kruger said in a separate opinion that she agreed that the removal order against Yelp was invalid, but for a different reason. Hassell did not name Yelp as a defendant, so the company did not get its "own day in court," Kruger said.
Related listings
A new court program has opened in Dona Ana County that focuses on the substance abuse and mental health issues facing military veterans who have been charged with non-violent crimes.Las Cruces Sun-News reports that the first hearing in the 3rd Judici...

A court hearing over whether construction of a crude oil pipeline in an environmentally fragile Louisiana swamp will continue focused on whether enough would be done to make up for environmental impacts from the project.An attorney for Bayou Bridge P...

Facebook says it will stop spending money to fight a proposed California ballot initiative aimed at giving consumers more control over their data.The measure, known as the "California Consumer Privacy Act," would require companies to disclose upon re...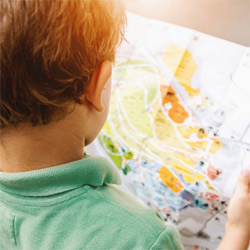 New York Commercial Litigation Law Firm - Woods Lonergan PLLC
Founded in 1993 by Managing Partner James F. Woods, Woods Lonergan PLLC has built a strong reputation as a resourceful and industrious firm that provides clients with clear, concise, and straightforward answers to their most challenging legal issues. Partner Lawrence R. Lonergan, who joined the firm in 2008, has been a friend and colleague to Mr. Woods for over 40 years and shares the same business philosophy. Woods Lonergan PLLC's collective experience and expertise enables the firm to expeditiously and effectively analyze the increasing challenges clients face in an evolving business and legal world, in many instances, avoiding unnecessary time and expense to our clients. Our mission is simple: provide cutting-edge expertise and sound advice in select areas of the law for corporate and business clients. We thrive on providing each client with personalized attention, forceful representation, and a collaborative team effort that embraces collective knowledge.
Business News