Court program in Dona Ana County focuses on veterans
Business Law
A new court program has opened in Dona Ana County that focuses on the substance abuse and mental health issues facing military veterans who have been charged with non-violent crimes.

Las Cruces Sun-News reports that the first hearing in the 3rd Judicial District Court's Veterans Treatment Court program was held on Wednesday.

It's the first veterans court program in southern New Mexico

The judicial district already has other "problem-solving courts," such as a drug court for juveniles and adults that tries to help rehabilitate repeat offenders whose offenses are driven by substance abuse.

Veterans participating in the new program will be given individualized treatment and counseling programs that run an average of 14 months or longer.
Related listings
A court hearing over whether construction of a crude oil pipeline in an environmentally fragile Louisiana swamp will continue focused on whether enough would be done to make up for environmental impacts from the project.An attorney for Bayou Bridge P...

Facebook says it will stop spending money to fight a proposed California ballot initiative aimed at giving consumers more control over their data.The measure, known as the "California Consumer Privacy Act," would require companies to disclose upon re...

The developer of the Keystone XL pipeline doesn't have to reimburse attorneys who defended Nebraska landowners against the company's efforts to gain access to their land, the state Supreme Court ruled Friday.The high court's ruling resolves a dispute...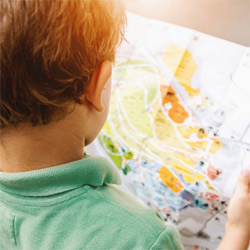 New York Commercial Litigation Law Firm - Woods Lonergan PLLC
Founded in 1993 by Managing Partner James F. Woods, Woods Lonergan PLLC has built a strong reputation as a resourceful and industrious firm that provides clients with clear, concise, and straightforward answers to their most challenging legal issues. Partner Lawrence R. Lonergan, who joined the firm in 2008, has been a friend and colleague to Mr. Woods for over 40 years and shares the same business philosophy. Woods Lonergan PLLC's collective experience and expertise enables the firm to expeditiously and effectively analyze the increasing challenges clients face in an evolving business and legal world, in many instances, avoiding unnecessary time and expense to our clients. Our mission is simple: provide cutting-edge expertise and sound advice in select areas of the law for corporate and business clients. We thrive on providing each client with personalized attention, forceful representation, and a collaborative team effort that embraces collective knowledge.
Business News