Facebook to stop spending against California privacy effort
Business Law
Facebook says it will stop spending money to fight a proposed California ballot initiative aimed at giving consumers more control over their data.

The measure, known as the "California Consumer Privacy Act," would require companies to disclose upon request what types of personal information they collect about someone and whether they've sold it. It also would allow customers to opt out of having their data sold.

The company made the announcement Wednesday as chief executive Mark Zuckerberg underwent questioning from Congress about the handling of user data.

Pressure has mounted on Facebook to explain its privacy controls following revelations that a Republican-linked firm conducted widespread data harvesting.

Facebook had donated $200,000 to a committee opposing the initiative in California - part of a $1 million effort by tech giants to keep it off the November ballot.

Facebook said it ended its support "to focus our efforts on supporting reasonable privacy measures in California."

Proponents of the ballot measure applauded the move.

"We are thrilled," said Mary Ross, president of Californians for Consumer Privacy.

The California Chamber of Commerce and other groups are fighting to keep the measure off the ballot through the "Committee to Protect California Jobs." Google, AT&T, Verizon and Comcast also contributed $200,000 each to that effort in February.

Committee spokesman Steve Maviglio said the measure would hurt the California economy.

"It is unworkable and requires the internet in California to operate differently - limiting our choices, hurting our businesses, and cutting our connection to the global economy," he said.
Related listings
The developer of the Keystone XL pipeline doesn't have to reimburse attorneys who defended Nebraska landowners against the company's efforts to gain access to their land, the state Supreme Court ruled Friday.The high court's ruling resolves a dispute...

The number of defendants being held before trial since New Jersey overhauled its bail system last year dropped by 20 percent, but the judge overseeing the program says it faces financial difficulties.A report submitted last week by Judge Glenn Grant,...

Law Promo has specialized in law firm web design and online marketing since 2004. With extensive experience working solely with the legal community. Law Promo is proud to introduce our brand new website. In addition to a state-of-the-art structure an...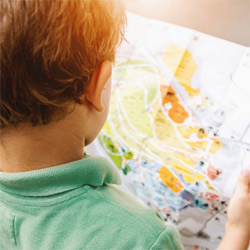 Is Now the Time to Really Call a Special Education Lawyer?
IDEA, FAPE, CHILD FIND and IEPs: The Individuals with Disabilities Education Act (IDEA) guarantees all children with disabilities to a free appropriate public education (FAPE). FAPE starts with a school's responsibility to identify that a child has a disability (Child Find) and create an Individualized Education Program (IEP) to suit the needs of the child. Parents need to be persistent, dedicated and above all else aware of the many services and accommodations that their child is entitled to under the law. As early as this point within your child's special education, many parents will often find themselves in the situation asking, "is now the time to really call a special education lawyer?" Here are a few things to consider when asking yourself that question.
Business News