Gorsuch says US Supreme Court not split on partisan lines
National Legal News
The conventional wisdom that the court is split along partisan lines based on the political views of the president that appointed each justice is false, a U.S. Supreme Court justice said.

Justice Neil Gorsuch spoke about civility to an audience of about 1,000 at Brigham Young University on Friday, refuting the notion that judges are just "like politicians with robes."

Gorsuch is considered one of the Supreme Court's most conservative members, though he recently agreed with more liberal colleagues in a decision reaffirming a criminal defendant's right to a jury trial.

Gorsuch denied that justices' decisions are predictable, the Salt Lake Tribune and the Deseret News reported. Gorsuch noted he uses the original meaning of the Constitution to guide his judicial decisions, in contrast with judges who believe interpretations of the document should evolve over time.
Related listings
National Legal News

08/05/2019

Puerto Rico's Supreme Court on Monday agreed to rule on a lawsuit that the island's Senate filed in a bid to oust a veteran politician recently sworn in as the island's governor.The court gave all parties until Tuesday at noon to fi...

National Legal News

06/03/2019

WikiLeaks founder Julian Assange should not be extradited to Sweden for a revived rape investigation, but should still be questioned in the case while he is imprisoned in Britain, a Swedish court ruled Monday,The ruling by the Uppsala District Court ...

National Legal News

05/05/2019

The Arizona Court of Appeals has ruled that the Costco warehouse store chain can be sued for privacy violations by a Phoenix-area man because a pharmacist joked with his ex-wife about an erectile dysfunction prescription he had never picked up.The ru...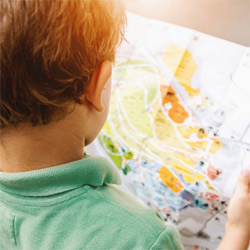 New York Commercial Litigation Law Firm - Woods Lonergan PLLC
Founded in 1993 by Managing Partner James F. Woods, Woods Lonergan PLLC has built a strong reputation as a resourceful and industrious firm that provides clients with clear, concise, and straightforward answers to their most challenging legal issues. Partner Lawrence R. Lonergan, who joined the firm in 2008, has been a friend and colleague to Mr. Woods for over 40 years and shares the same business philosophy. Woods Lonergan PLLC's collective experience and expertise enables the firm to expeditiously and effectively analyze the increasing challenges clients face in an evolving business and legal world, in many instances, avoiding unnecessary time and expense to our clients. Our mission is simple: provide cutting-edge expertise and sound advice in select areas of the law for corporate and business clients. We thrive on providing each client with personalized attention, forceful representation, and a collaborative team effort that embraces collective knowledge.