Puerto Ricans await court decision on potential new governor
National Legal News
Puerto Rico's Supreme Court on Monday agreed to rule on a lawsuit that the island's Senate filed in a bid to oust a veteran politician recently sworn in as the island's governor.

The court gave all parties until Tuesday at noon to file all necessary paperwork, noting that no extensions will be awarded.

The lawsuit seeks a preliminary injunction ordering Pedro Pierluisi to cease his functions immediately and also asks that the court declare unconstitutional a 2005 law that says a secretary of state does not have to be approved by both the House and Senate if he or she has to step in as governor.

"I want to put an end to this, but I want to do it correctly," Senate President Thomas Rivera Schatz said during a special session in which he stated he would let the court decide the outcome, adding that Pierluisi only had five of 15 votes needed from the Senate for his earlier nomination as secretary of state.

It is unclear how quickly the Supreme Court might rule or whether it would hold a hearing or simply issue a written opinion. The announcement comes as Puerto Ricans who successfully ousted the previous governor from office following nearly two weeks of protests await yet another twist in what is a deepening constitutional crisis.
Related listings
National Legal News

06/03/2019

WikiLeaks founder Julian Assange should not be extradited to Sweden for a revived rape investigation, but should still be questioned in the case while he is imprisoned in Britain, a Swedish court ruled Monday,The ruling by the Uppsala District Court ...

National Legal News

05/05/2019

The Arizona Court of Appeals has ruled that the Costco warehouse store chain can be sued for privacy violations by a Phoenix-area man because a pharmacist joked with his ex-wife about an erectile dysfunction prescription he had never picked up.The ru...

National Legal News

04/18/2019

A Louisiana abortion clinic is asking the Supreme Court to strike down regulations that could leave the state with just one clinic.A divided high court had previously agreed to block the law pending a full review of the case.An appeal being filed wit...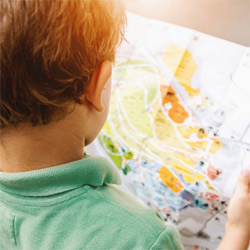 New York Commercial Litigation Law Firm - Woods Lonergan PLLC
Founded in 1993 by Managing Partner James F. Woods, Woods Lonergan PLLC has built a strong reputation as a resourceful and industrious firm that provides clients with clear, concise, and straightforward answers to their most challenging legal issues. Partner Lawrence R. Lonergan, who joined the firm in 2008, has been a friend and colleague to Mr. Woods for over 40 years and shares the same business philosophy. Woods Lonergan PLLC's collective experience and expertise enables the firm to expeditiously and effectively analyze the increasing challenges clients face in an evolving business and legal world, in many instances, avoiding unnecessary time and expense to our clients. Our mission is simple: provide cutting-edge expertise and sound advice in select areas of the law for corporate and business clients. We thrive on providing each client with personalized attention, forceful representation, and a collaborative team effort that embraces collective knowledge.