Arizona court says Costco can be sued over ED drug disclosure
National Legal News
The Arizona Court of Appeals has ruled that the Costco warehouse store chain can be sued for privacy violations by a Phoenix-area man because a pharmacist joked with his ex-wife about an erectile dysfunction prescription he had never picked up.

The ruling issued Tuesday revived the lawsuit the man filed after the pharmacist told his ex-wife about the prescription when she went to pick up another prescription with his approval. The man had called Costco twice to cancel the prescription before his ex-wife went to the north Phoenix store in early 2016, but the pharmacist did not do so, according to the ruling.

Attorney Joshua Carden filed the lawsuit for the man alleging a variety of violations, but it was dismissed by a trial-court judge. The Court of Appeals revived sections alleging negligence under federal health care privacy law commonly called HIPAA. The ruling potentially allows him to seek punitive damages.

The ruling is the first to say that negligence claims under HIPAA can be brought in Arizona courts, Carden said.

"If there is a big deal in the case it's that the court went ahead and said yes to negligence claims based on HIPAA violations," Carden said. "That's not ever been announced in Arizona before."

The federal health privacy law doesn't allow individuals to sue for violations in federal court, he said, and state courts haven't always been clear about that right.
Related listings
National Legal News

04/18/2019

A Louisiana abortion clinic is asking the Supreme Court to strike down regulations that could leave the state with just one clinic.A divided high court had previously agreed to block the law pending a full review of the case.An appeal being filed wit...

National Legal News

04/08/2019

A Wisconsin appeals court sided with Democratic Gov. Tony Evers on Tuesday, ruling that he had the authority to withdraw appointments made by then-Gov. Scott Walker and approved by Republicans during a lame-duck legislative session.The state's 3rd Di...

National Legal News

03/29/2019

An Australian appeals court on Friday dismissed a bullying case brought by an engineer who accused his former supervisor of repeatedly breaking wind toward him.The Victoria state Court of Appeal upheld a Supreme Court judge's ruling that even if engi...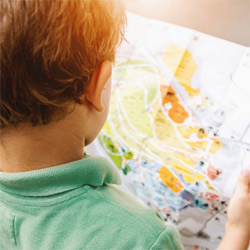 New York Commercial Litigation Law Firm - Woods Lonergan PLLC
Founded in 1993 by Managing Partner James F. Woods, Woods Lonergan PLLC has built a strong reputation as a resourceful and industrious firm that provides clients with clear, concise, and straightforward answers to their most challenging legal issues. Partner Lawrence R. Lonergan, who joined the firm in 2008, has been a friend and colleague to Mr. Woods for over 40 years and shares the same business philosophy. Woods Lonergan PLLC's collective experience and expertise enables the firm to expeditiously and effectively analyze the increasing challenges clients face in an evolving business and legal world, in many instances, avoiding unnecessary time and expense to our clients. Our mission is simple: provide cutting-edge expertise and sound advice in select areas of the law for corporate and business clients. We thrive on providing each client with personalized attention, forceful representation, and a collaborative team effort that embraces collective knowledge.