Swedish court rules not to extradite Assange for rape probe
National Legal News
WikiLeaks founder Julian Assange should not be extradited to Sweden for a revived rape investigation, but should still be questioned in the case while he is imprisoned in Britain, a Swedish court ruled Monday,

The ruling by the Uppsala District Court doesn't mean the preliminary investigation must be abandoned, only that Assange doesn't face extradition to Sweden any time soon.

Eva-Marie Persson, Sweden's deputy director of public prosecutions, said she has not decided whether to appeal.

"I will also issue a European Investigation Order in order to interview Julian Assange," Persson said, adding that she hasn't picked a possible date for the questioning in England.

Assange's lawyer in Sweden, Per E. Samuelsson, said his client would "be happy, we are happy" to learn he won't be extradited to Sweden.

The 47-year-old Assange was evicted on April 11 from the Ecuadorian Embassy in London, where he had been holed up with political asylum since 2012. He was immediately arrested by British police and is currently serving a 50-week sentence for jumping bail in 2012.

He is also fighting extradition to the United States, which accuses him of violating the Espionage Act by publishing secret documents hacked from the Pentagon containing the names of confidential military and diplomatic sources.
Related listings
National Legal News

05/05/2019

The Arizona Court of Appeals has ruled that the Costco warehouse store chain can be sued for privacy violations by a Phoenix-area man because a pharmacist joked with his ex-wife about an erectile dysfunction prescription he had never picked up.The ru...

National Legal News

04/18/2019

A Louisiana abortion clinic is asking the Supreme Court to strike down regulations that could leave the state with just one clinic.A divided high court had previously agreed to block the law pending a full review of the case.An appeal being filed wit...

National Legal News

04/08/2019

A Wisconsin appeals court sided with Democratic Gov. Tony Evers on Tuesday, ruling that he had the authority to withdraw appointments made by then-Gov. Scott Walker and approved by Republicans during a lame-duck legislative session.The state's 3rd Di...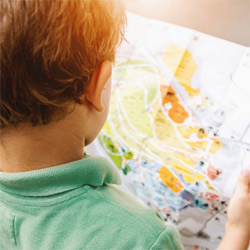 New York Commercial Litigation Law Firm - Woods Lonergan PLLC
Founded in 1993 by Managing Partner James F. Woods, Woods Lonergan PLLC has built a strong reputation as a resourceful and industrious firm that provides clients with clear, concise, and straightforward answers to their most challenging legal issues. Partner Lawrence R. Lonergan, who joined the firm in 2008, has been a friend and colleague to Mr. Woods for over 40 years and shares the same business philosophy. Woods Lonergan PLLC's collective experience and expertise enables the firm to expeditiously and effectively analyze the increasing challenges clients face in an evolving business and legal world, in many instances, avoiding unnecessary time and expense to our clients. Our mission is simple: provide cutting-edge expertise and sound advice in select areas of the law for corporate and business clients. We thrive on providing each client with personalized attention, forceful representation, and a collaborative team effort that embraces collective knowledge.