Supreme Court won't upset Arkansas anti-Israel boycott law
Legal Compliance

The justices rejected an appeal on behalf of an alternative weekly newspaper in Little Rock, Arkansas, that objected to a state law that reduces fees paid to contractors that refuse to sign the pledge.

The full federal appeals court in St. Louis upheld the law, overturning a three-judge panel's finding that it violated constitutional free speech rights.

Similar measures in Arizona, Kansas and Texas were initially blocked by courts, prompting lawmakers to focus only on larger contracts. Arkansas' law applies to contracts worth $1,000 or more.

Republican legislators in Arkansas who drafted the 2017 law have said it wasn't prompted by a specific incident in the state. It followed similar restrictions enacted by other states in response to a movement promoting boycotts, divestment and sanctions of Israeli institutions and businesses over the country's treatment of Palestinians. Israeli officials said the campaign masked a deeper goal of delegitimizing and even destroying their country.
Related listings
Legal Compliance

02/17/2023

The North Carolina court system's top administrator is stepping down soon to join a law firm, and his top deputy will succeed him.Andrew Heath became Administrative Office of the Courts director in early 2021 as Chief Justice Paul Newby was swo...

Legal Compliance

02/09/2023

A federal judge in Oklahoma has ruled that a federal law prohibiting people who use marijuana from owning firearms is unconstitutional, the latest challenge to firearms regulations after the U.S. Supreme Court's conservative majority set new st...

Legal Compliance

01/28/2023

The Colorado baker who won a partial U.S. Supreme Court victory after refusing to make a gay couple's wedding cake because of his Christian faith lost an appeal Thursday in his latest legal fight, involving his rejection of a request for a birt...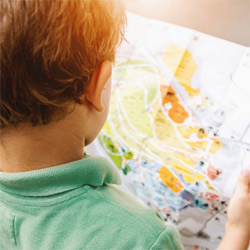 St. Louis Missouri Criminal Defense Lawyer
A National Presence with clients all over the country. For years, The Law Offices of John M. Lynch, LLC, has been committed to providing clients with the attentive service and the strong representation needed to resolve complex criminal defense, personal injury and general litigation issues. And we have achieved and unparalleled level of success. Our St. Louis trial lawyers aggressively defend state and federal cases involving drug crimes, white collar crimes, violent crimes, DWI and other crimes in the St. Louis area and beyond. As our motto states, YOUR SOLUTION BEGINS WITH US. Call us today for your free consulation!"

Any federal crime allegation or arrest can change your life. The consequences for a conviction are severe, including the possibility of fines, property forfeiture, prison time and other punishments. Aggressive representation is needed to defend against charges at the federal level. The Law Offices of John M. Lynch, LLC, offers experienced federal criminal defense for clients in St. Louis, St. Charles and surrounding communities in Missouri, Illinois and the nation. Our law firm has a proven record of success for cases involving serious federal charges.