Colorado baker loses appeal over transgender birthday cake
Legal Compliance
The Colorado baker who won a partial U.S. Supreme Court victory after refusing to make a gay couple's wedding cake because of his Christian faith lost an appeal Thursday in his latest legal fight, involving his rejection of a request for a birthday cake celebrating a gender transition.

The Colorado Court of Appeals ruled that that the cake Autumn Scardina requested from Jack Phillips and Masterpiece Cakeshop, which was to be pink with blue frosting, is not a form of speech.

It also found that the state law that makes it illegal to refuse to provide services to people based on protected characteristics like race, religion or sexual orientation does not violate business owners' right to practice or express their religion.

Relying on the findings of a Denver judge in a 2021 trial in the dispute, the appeals court said Phillips' shop initially agreed to make the cake but then refused after Scardina explained that she was going to use it to celebrate her transition from male to female.

John McHugh, one of the lawyers who represent Scardina, said the court looked carefully at all the arguments and evidence from the trial.

"They just object to the idea of Ms. Scardina wanting a birthday cake that reflects her status as a transgender woman because they object to the existence of transgender people," he said of Phillips and his shop.

In 2018, the U.S. Supreme Court ruled that the Colorado Civil Rights Commission had acted with anti-religious bias in enforcing the anti-discrimination law against Phillips after he refused to bake a cake celebrating the wedding of Charlie Craig and Dave Mullins in 2012. The justices called the commission unfairly dismissive of Phillips' religious beliefs.

The high court did not rule then on the larger issue of whether a business can invoke religious objections to refuse service to LGBTQ people, but it has another chance to do so.
Related listings
Legal Compliance

01/25/2023

The California Supreme Court on Monday overturned the murder convictions and death sentence for a man who killed three people and committed a series of other crimes in San Diego in 1985.The court ordered a new trial for Billy Ray Waldon, ruling unani...

Legal Compliance

01/24/2023

An Ohio prison inmate who has spent nearly four decades on death row in the murder of a convenience store clerk has been resentenced to a term that could allow his release on parole.Lucas County Judge Stacy Cook vacated Gregory Esparza's death ...

Legal Compliance

01/17/2023

Jury selection began Tuesday in a federal criminal trial for a man prosecutors say became fixated on a Kansas congressman and threatened to kill him, a case that comes amid what authorities say is a sharp rise in treats to the nation's lawmaker...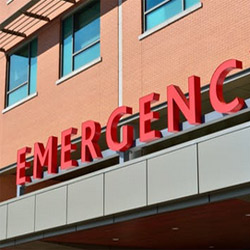 Nicholas C. Minshew - Minshew & Ahluwalia LLP
<Nicholas C. Minshew, Attorney at Law, concentrates his practice in the area of Family Law including divorce, separation, child support, child custody, alimony, division of property, separation agreements, domestic violence, prenuptial agreements, and child support enforcement & modification. Mr. Minshew provides legal services to clients in Washington, D.C., and throughout Maryland, including Montgomery County, Frederick County, and Prince George's County.

Mr. Minshew obtained his Juris Doctorate degree from the American University, Washington College of Law in 2000, where he worked as an editor for the Administrative Law Review. After receiving his law degree, Mr. Minshew worked as an attorney for the global law firm of Morgan, Lewis & Bockius LLP, and for Leonard Street & Deinard LLP representing companies in Federal proceedings. During that time, Mr. Minshew redirected his focus to provide legal services directly to individuals and families.