N. Carolina courts director leaving, deputy replacing him
Legal Compliance
The North Carolina court system's top administrator is stepping down soon to join a law firm, and his top deputy will succeed him.

Andrew Heath became Administrative Office of the Courts director in early 2021 as Chief Justice Paul Newby was sworn in following his election the previous November.

In news releases Friday, the Nelson Mullins firm said Heath would join its Raleigh office and the court system said Newby had appointed deputy AOC director Ryan Boyce as Heath's replacement effective April 4.

Heath has held many state government positions previously, serving as a special Superior Court judge, state budget director to then-Gov. Pat McCrory and chairman of the North Carolina Industrial Commission.

Heath will focus on government relations and civil litigation at his new job, and he'll also be a registered lobbyist, Nelson Mullins said.

Newby praised Heath in the AOC release, saying there are nearly 10% fewer pending cases in the courts compared to before the COVID-19 pandemic, which delayed proceedings. An effort to switch court filings from paper to digital statewide began publicly this week with a four-county pilot.

Boyce led the court system's governmental affairs activities under previous AOC directors and served as a lawyer within two other state departments.
Related listings
Legal Compliance

02/09/2023

A federal judge in Oklahoma has ruled that a federal law prohibiting people who use marijuana from owning firearms is unconstitutional, the latest challenge to firearms regulations after the U.S. Supreme Court's conservative majority set new st...

Legal Compliance

01/28/2023

The Colorado baker who won a partial U.S. Supreme Court victory after refusing to make a gay couple's wedding cake because of his Christian faith lost an appeal Thursday in his latest legal fight, involving his rejection of a request for a birt...

Legal Compliance

01/25/2023

The California Supreme Court on Monday overturned the murder convictions and death sentence for a man who killed three people and committed a series of other crimes in San Diego in 1985.The court ordered a new trial for Billy Ray Waldon, ruling unani...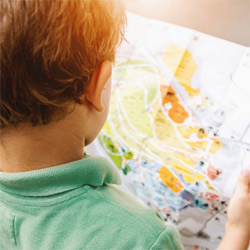 St. Louis Missouri Criminal Defense Lawyer
A National Presence with clients all over the country. For years, The Law Offices of John M. Lynch, LLC, has been committed to providing clients with the attentive service and the strong representation needed to resolve complex criminal defense, personal injury and general litigation issues. And we have achieved and unparalleled level of success. Our St. Louis trial lawyers aggressively defend state and federal cases involving drug crimes, white collar crimes, violent crimes, DWI and other crimes in the St. Louis area and beyond. As our motto states, YOUR SOLUTION BEGINS WITH US. Call us today for your free consulation!"

Any federal crime allegation or arrest can change your life. The consequences for a conviction are severe, including the possibility of fines, property forfeiture, prison time and other punishments. Aggressive representation is needed to defend against charges at the federal level. The Law Offices of John M. Lynch, LLC, offers experienced federal criminal defense for clients in St. Louis, St. Charles and surrounding communities in Missouri, Illinois and the nation. Our law firm has a proven record of success for cases involving serious federal charges.