Judge: Banning guns for marijuana users unconstitutional
Legal Compliance
A federal judge in Oklahoma has ruled that a federal law prohibiting people who use marijuana from owning firearms is unconstitutional, the latest challenge to firearms regulations after the U.S. Supreme Court's conservative majority set new standards for reviewing the nation's gun laws.

Lawyers for Jared Michael Harrison had argued that their client's Second Amendment right to bear arms was being violated by a federal law that makes it illegal for "unlawful users or addicts of controlled substances" to possess firearms.

Harrison had been charged after being arrested by police in Lawton, Oklahoma, in May 2022 following a traffic stop. During a search of his car, police found a loaded revolver as well as marijuana. Harrison told police he had been on his way to work at a medical marijuana dispensary, but that he did not have a state-issued medical-marijuana card.

His lawyers had argued the portion of federal firearms law focused on drug users or addicts was not consistent with the nation's historical tradition of firearm regulation, echoing what the U.S. Supreme Court has ruled last year in a case known as New York State Rifle & Pistol Association v. Bruen. That case set new standards for interpreting the Second Amendment.

Federal prosecutors had argued that the portion of the law focused on drug users is "consistent with a longstanding historical tradition in America of disarming presumptively risky persons, namely, felons, the mentally ill, and the intoxicated."

U.S. District Judge Patrick Wyrick in Oklahoma City agreed with Harrison's lawyers, ruling on Friday that federal prosecutors' arguments that Harrison's status as a marijuana user "justifies stripping him of his fundamental right to possess a firearm ... is not a constitutionally permissible means of disarming Harrison."

"But the mere use of marijuana carries none of the characteristics that the Nation's history and tradition of firearms regulation supports," said Wyrick, who was appointed by former President Donald Trump. In his ruling, Wyrick highlighted that under Oklahoma law, marijuana can be bought legally at more than 2,000 store fronts in the state.

Attorneys for Harrison, as well as the U.S. Attorney's Office for the Western District of Oklahoma, which was prosecuting the case, did not immediately return emails seeking comment Sunday.
Related listings
Legal Compliance

01/28/2023

The Colorado baker who won a partial U.S. Supreme Court victory after refusing to make a gay couple's wedding cake because of his Christian faith lost an appeal Thursday in his latest legal fight, involving his rejection of a request for a birt...

Legal Compliance

01/25/2023

The California Supreme Court on Monday overturned the murder convictions and death sentence for a man who killed three people and committed a series of other crimes in San Diego in 1985.The court ordered a new trial for Billy Ray Waldon, ruling unani...

Legal Compliance

01/24/2023

An Ohio prison inmate who has spent nearly four decades on death row in the murder of a convenience store clerk has been resentenced to a term that could allow his release on parole.Lucas County Judge Stacy Cook vacated Gregory Esparza's death ...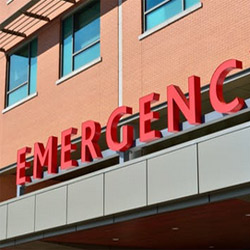 Nicholas C. Minshew - Minshew & Ahluwalia LLP
<Nicholas C. Minshew, Attorney at Law, concentrates his practice in the area of Family Law including divorce, separation, child support, child custody, alimony, division of property, separation agreements, domestic violence, prenuptial agreements, and child support enforcement & modification. Mr. Minshew provides legal services to clients in Washington, D.C., and throughout Maryland, including Montgomery County, Frederick County, and Prince George's County.

Mr. Minshew obtained his Juris Doctorate degree from the American University, Washington College of Law in 2000, where he worked as an editor for the Administrative Law Review. After receiving his law degree, Mr. Minshew worked as an attorney for the global law firm of Morgan, Lewis & Bockius LLP, and for Leonard Street & Deinard LLP representing companies in Federal proceedings. During that time, Mr. Minshew redirected his focus to provide legal services directly to individuals and families.