Oregon courthouse security video shows escaping defendant
Legal Compliance
Newly released video in Oregon shows a defendant escaping from courthouse seconds after sheriff's deputies remove his shackles.

The defendant Edi Villalobos Jr. was appearing in court in the Portland suburb of Hillsboro on Feb. 27 for jury selection after he allegedly stabbed two men, and killed one, two years ago, KGW-TV reported.

Security camera footage released by the Washington County Sheriff's Office on Thursday shows the 28-year-old entering the courtroom guarded by two officers. Villalobos is wearing a blue dress shirt and dark slacks.

One officer removes removes Villalobos' hand and leg cuffs, in line with legal requirements for the court session. Then Villalobos scoots behind two desk chairs and runs out the courtroom door. No one is blocking the path to the door.

The footage then shows Villalobos racing down multiple hallways and through two doors as the two officers chase him and passersby get out of their way. Officers found Villalobos hours later hiding in a closet in a vacant apartment.

His trial has been rescheduled for September. He faces additional charges of first-degree burglary and second-degree escape. His court-appointed attorney didn't immediately return a voicemail message Friday seeking comment.

Sgt. Danny DiPietro, a spokesman for the Washington County Sheriff's Office, said his agency is reviewing the incident and will use training to address the lessons learned. The two deputies who were guarding Villalobos remain on regular duty.
Related listings
Legal Compliance

03/03/2023

Arizona Gov. Katie Hobbs says corrections officials will not carry out an execution even though the state Supreme Court scheduled it over the objections of the state's new attorney general.The Democratic governor's vow not to execute Aaro...

Legal Compliance

02/26/2023

An Arizona rancher accused of shooting at a group of migrants on his property near the U.S.-Mexico border, killing one man, will face trial on charges including second-degree murder and aggravated assault, a judge ruled Friday.Santa Cruz County Justi...

Legal Compliance

02/21/2023

The justices rejected an appeal on behalf of an alternative weekly newspaper in Little Rock, Arkansas, that objected to a state law that reduces fees paid to contractors that refuse to sign the pledge.The full federal appeals court in St. Louis uphel...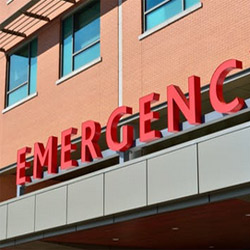 Nicholas C. Minshew - Minshew & Ahluwalia LLP
<Nicholas C. Minshew, Attorney at Law, concentrates his practice in the area of Family Law including divorce, separation, child support, child custody, alimony, division of property, separation agreements, domestic violence, prenuptial agreements, and child support enforcement & modification. Mr. Minshew provides legal services to clients in Washington, D.C., and throughout Maryland, including Montgomery County, Frederick County, and Prince George's County.

Mr. Minshew obtained his Juris Doctorate degree from the American University, Washington College of Law in 2000, where he worked as an editor for the Administrative Law Review. After receiving his law degree, Mr. Minshew worked as an attorney for the global law firm of Morgan, Lewis & Bockius LLP, and for Leonard Street & Deinard LLP representing companies in Federal proceedings. During that time, Mr. Minshew redirected his focus to provide legal services directly to individuals and families.