Hobbs doesn't plan to carry out execution scheduled by court
Legal Compliance
Arizona Gov. Katie Hobbs says corrections officials will not carry out an execution even though the state Supreme Court scheduled it over the objections of the state's new attorney general.

The Democratic governor's vow not to execute Aaron Gunches on April 6 for his murder conviction in a 2002 killing came a day after the state Supreme Court said it must grant an execution warrant if certain appellate proceedings have concluded — and that those requirements were met in Gunches' case.

A week ago, Hobbs appointed retired U.S. Magistrate Judge David Duncan to examine the state's procurement of lethal injection drugs and other death penalty protocols due to the state's history of mismanaging executions.

"Under my Administration, an execution will not occur until the people of Arizona can have confidence that the State is not violating the law in carrying out the gravest of penalties," Hobbs said in a statement Friday.

Attorney General Kris Mayes' office has said the agency won't seek court orders to carry out executions while Hobbs' review is underway.

Mayes, a Democratic who took office in January, tried to withdraw a request by her Republican predecessor, Mark Brnovich, for a warrant to Gunches. The court declined to withdraw the request on Thursday.
Related listings
Legal Compliance

02/26/2023

An Arizona rancher accused of shooting at a group of migrants on his property near the U.S.-Mexico border, killing one man, will face trial on charges including second-degree murder and aggravated assault, a judge ruled Friday.Santa Cruz County Justi...

Legal Compliance

02/21/2023

The justices rejected an appeal on behalf of an alternative weekly newspaper in Little Rock, Arkansas, that objected to a state law that reduces fees paid to contractors that refuse to sign the pledge.The full federal appeals court in St. Louis uphel...

Legal Compliance

02/17/2023

The North Carolina court system's top administrator is stepping down soon to join a law firm, and his top deputy will succeed him.Andrew Heath became Administrative Office of the Courts director in early 2021 as Chief Justice Paul Newby was swo...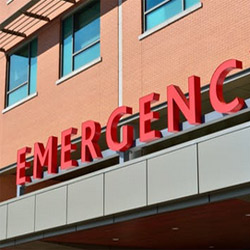 Nicholas C. Minshew - Minshew & Ahluwalia LLP
<Nicholas C. Minshew, Attorney at Law, concentrates his practice in the area of Family Law including divorce, separation, child support, child custody, alimony, division of property, separation agreements, domestic violence, prenuptial agreements, and child support enforcement & modification. Mr. Minshew provides legal services to clients in Washington, D.C., and throughout Maryland, including Montgomery County, Frederick County, and Prince George's County.

Mr. Minshew obtained his Juris Doctorate degree from the American University, Washington College of Law in 2000, where he worked as an editor for the Administrative Law Review. After receiving his law degree, Mr. Minshew worked as an attorney for the global law firm of Morgan, Lewis & Bockius LLP, and for Leonard Street & Deinard LLP representing companies in Federal proceedings. During that time, Mr. Minshew redirected his focus to provide legal services directly to individuals and families.