Judge OK's Arizona rancher trial in Mexican migrant killing
Legal Compliance
An Arizona rancher accused of shooting at a group of migrants on his property near the U.S.-Mexico border, killing one man, will face trial on charges including second-degree murder and aggravated assault, a judge ruled Friday.

Santa Cruz County Justice of the Peace Emilio G. Velasquez made his decision following hours of testimony that he said aired a lot of new information about the Jan. 30 shooting, which left Gabriel Cuen-Buitimea, a 48-year-old from Nogales, Mexico, dead on George Alan Kelly's ranch outside Nogales, Arizona.

"Do I think there was some testimony that there might have been some holes on? Yes. I do," the judge said. "But at the end of the day ... the court does find that the offenses were committed by this defendant and I will be binding this over to Superior Court."

There was no visible reaction from Kelly, who sat with his attorney, Brenna Larkin, during a livestream of the evidentiary hearing in Nogales.

The judge said Kelly, 74, can remain free on $1 million bail pending his March 6 arraignment, with restrictions including no contact with witnesses or Cuen-Buitimea's family and a ban on possessing firearms.

Larkin earlier lost a bid to postpone Friday's hearing after prosecutors lowered Kelly's charge from a single count of first-degree murder, which would require a finding of premeditated intent to kill and can lead to a sentence of death or life imprisonment.
Related listings
Legal Compliance

02/21/2023

The justices rejected an appeal on behalf of an alternative weekly newspaper in Little Rock, Arkansas, that objected to a state law that reduces fees paid to contractors that refuse to sign the pledge.The full federal appeals court in St. Louis uphel...

Legal Compliance

02/17/2023

The North Carolina court system's top administrator is stepping down soon to join a law firm, and his top deputy will succeed him.Andrew Heath became Administrative Office of the Courts director in early 2021 as Chief Justice Paul Newby was swo...

Legal Compliance

02/09/2023

A federal judge in Oklahoma has ruled that a federal law prohibiting people who use marijuana from owning firearms is unconstitutional, the latest challenge to firearms regulations after the U.S. Supreme Court's conservative majority set new st...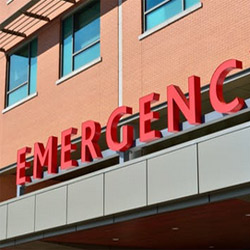 Nicholas C. Minshew - Minshew & Ahluwalia LLP
<Nicholas C. Minshew, Attorney at Law, concentrates his practice in the area of Family Law including divorce, separation, child support, child custody, alimony, division of property, separation agreements, domestic violence, prenuptial agreements, and child support enforcement & modification. Mr. Minshew provides legal services to clients in Washington, D.C., and throughout Maryland, including Montgomery County, Frederick County, and Prince George's County.

Mr. Minshew obtained his Juris Doctorate degree from the American University, Washington College of Law in 2000, where he worked as an editor for the Administrative Law Review. After receiving his law degree, Mr. Minshew worked as an attorney for the global law firm of Morgan, Lewis & Bockius LLP, and for Leonard Street & Deinard LLP representing companies in Federal proceedings. During that time, Mr. Minshew redirected his focus to provide legal services directly to individuals and families.