UK Supreme Court criticizes Northern Ireland abortion laws
Law Review
Britain's Supreme Court on Thursday criticized Northern Ireland's strict anti-abortion laws but dismissed a legal challenge.

A majority of the court decided that the Northern Ireland Human Rights Commission, which initiated the case, did not have the standing to bring the challenge to the abortion law. The court dismissed the case without taking action.

The justices went on to say, however, that a majority finds Northern Ireland's abortion prohibitions "disproportionate" and that they violate European human rights laws.

That part of the ruling gave hope to abortion rights activists seeking to liberalize Northern Ireland's laws. Strict Northern Ireland laws that prohibit abortions in cases of pregnancy as a result of incest or rape, and in cases when the fetus has a likely fatal abnormality, have drawn scrutiny since the Republic of Ireland voted overwhelmingly in May to repeal its own strict laws.

When Ireland replaces the constitutional ban with more liberal legislation after a debate in parliament, Northern Ireland will be the only remaining region in Britain and Ireland to outlaw the procedure.

Rosa Curling, from the law firm Leigh Day that helped bring the legal challenge, called the court's ruling "a momentous day for women in Northern Ireland" and said it is now up to British Prime Minister Theresa May to take action to ease the laws.

She said May has an obligation to make sure the U.K. government is "now longer acting unlawfully by breaching the human rights of women across Northern Ireland."

However, the fact that the Supreme Court dismissed the case because of doubts about the Human Rights Commission's right to bring it means the judges' views on the anti-abortion laws do not have legal force, which is reassuring for abortion foes.
Related listings
Trump administration attorneys defended the disputed Keystone XL oil sands pipeline in federal court on Thursday against environmentalists and Native American groups that want to derail the project.President Barack Obama rejected the 1,179-mile (1,80...

The Supreme Court on Monday gave its go-ahead for states to allow gambling on sports across the nation, striking down a federal law that barred betting on football, basketball, baseball and other sports in most states.The justices voted 6-3 to strike...

The state has argued in court that a climate change lawsuit filed by 16 young Alaska residents should be thrown out because climate policies must be decided by the state Legislature and the executive branch, not the courts.The state and plaintiffs ar...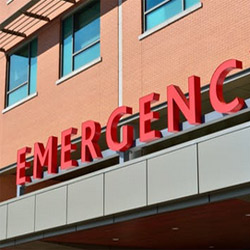 Nicholas C. Minshew - Minshew & Ahluwalia LLP
<Nicholas C. Minshew, Attorney at Law, concentrates his practice in the area of Family Law including divorce, separation, child support, child custody, alimony, division of property, separation agreements, domestic violence, prenuptial agreements, and child support enforcement & modification. Mr. Minshew provides legal services to clients in Washington, D.C., and throughout Maryland, including Montgomery County, Frederick County, and Prince George's County.

Mr. Minshew obtained his Juris Doctorate degree from the American University, Washington College of Law in 2000, where he worked as an editor for the Administrative Law Review. After receiving his law degree, Mr. Minshew worked as an attorney for the global law firm of Morgan, Lewis & Bockius LLP, and for Leonard Street & Deinard LLP representing companies in Federal proceedings. During that time, Mr. Minshew redirected his focus to provide legal services directly to individuals and families.