Trump administration defends Keystone XL pipeline in court
Law Review
Trump administration attorneys defended the disputed Keystone XL oil sands pipeline in federal court on Thursday against environmentalists and Native American groups that want to derail the project.

President Barack Obama rejected the 1,179-mile (1,800-kilometer) line proposed by TransCanada Corporation in 2015 because of its potential to exacerbate climate change.

President Donald Trump revived the project soon after taking office last year, citing its potential to create jobs and advance energy independence.

Environmentalists and Native American groups sued to stop the line and asked U.S. District Judge Brian Morris to halt the project. They and others, including landowners, are worried about spills that could foul groundwater and the pipeline's impacts to their property rights.

Morris did not immediately rule following a four-hour Thursday hearing in federal court in Great Falls.

U.S. government attorneys asserted that Trump's change in course from Obama's focus on climate change reflected a legitimate shift in policy, not an arbitrary rejection of previous studies of the project.

"While the importance of climate change was considered, the interests of energy security and economic development outweighed those concerns," the attorneys recently wrote.

Morris previously rejected a bid by the administration to dismiss the lawsuit on the grounds that Trump had constitutional authority over the pipeline as a matter of national security.

Keystone XL would cost an estimated $8 billion. It would begin in Alberta and transport up to 830,000 barrels a day of crude through Montana and South Dakota to Nebraska, where it would connect with lines to carry oil to Gulf Coast refineries.

Federal approval is required because the route crosses an international border.

TransCanada, based in Calgary, said in court submissions that the pipeline would operate safely and help reduce U.S. reliance on crude from the Middle East and other regions.

The project is facing a separate legal challenge in Nebraska, where landowners have filed a lawsuit challenging the Nebraska Public Service Commission's decision to approve a route through the state.
Related listings
The Supreme Court on Monday gave its go-ahead for states to allow gambling on sports across the nation, striking down a federal law that barred betting on football, basketball, baseball and other sports in most states.The justices voted 6-3 to strike...

The state has argued in court that a climate change lawsuit filed by 16 young Alaska residents should be thrown out because climate policies must be decided by the state Legislature and the executive branch, not the courts.The state and plaintiffs ar...

A bakery owned by a Christian family asked Britain's Supreme Court on Tuesday to overturn a ruling that it discriminated against a gay customer for refusing to make a cake supporting same-sex marriage.Ashers Baking Co. in Northern Ireland refused in ...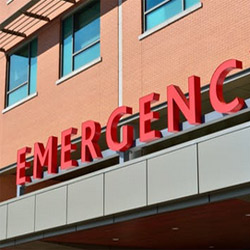 Nicholas C. Minshew - Minshew & Ahluwalia LLP
<Nicholas C. Minshew, Attorney at Law, concentrates his practice in the area of Family Law including divorce, separation, child support, child custody, alimony, division of property, separation agreements, domestic violence, prenuptial agreements, and child support enforcement & modification. Mr. Minshew provides legal services to clients in Washington, D.C., and throughout Maryland, including Montgomery County, Frederick County, and Prince George's County.

Mr. Minshew obtained his Juris Doctorate degree from the American University, Washington College of Law in 2000, where he worked as an editor for the Administrative Law Review. After receiving his law degree, Mr. Minshew worked as an attorney for the global law firm of Morgan, Lewis & Bockius LLP, and for Leonard Street & Deinard LLP representing companies in Federal proceedings. During that time, Mr. Minshew redirected his focus to provide legal services directly to individuals and families.