Supreme Court makes sports betting a possibility nationwide
Law Review
The Supreme Court on Monday gave its go-ahead for states to allow gambling on sports across the nation, striking down a federal law that barred betting on football, basketball, baseball and other sports in most states.

The justices voted 6-3 to strike down the Professional and Amateur Sports Protection Act, a 1992 law that forbade state-authorized sports gambling with some exceptions. It made Nevada the only state where a person could wager on the results of a single game.

Many states have hoped their cut of legalized sports gambling could help solve budget problems. Stock prices for casino operators and equipment makers surged after the ruling was announced.

The ruling, in a case from New Jersey, creates an opening to bring an activity out of the shadows that many Americans already see as a mainstream hobby. The American Gaming Association estimates that Americans illegally wager about $150 billion on sports each year, and one research firm estimated before the ruling that if the Supreme Court were to strike down the law 32 states would likely offer sports betting within five years.

Justice Samuel Alito wrote for the court, "The legalization of sports gambling requires an important policy choice, but the choice is not ours to make. Congress can regulate sports gambling directly, but if it elects not to do so, each state is free to act on its own. Our job is to interpret the law Congress has enacted and decide whether it is consistent with the Constitution. PASPA is not."

Justices Ruth Bader Ginsburg, Stephen Breyer and Sonia Sotomayor dissented. Ginsburg wrote for the three that when a portion of a law violates the Constitution, the court "ordinarily engages in a salvage rather than a demolition operation," preserving what it can. She said that instead of using a "scalpel to trim the statute" her colleagues used "an axe" to cut the remainder down. Breyer agreed with the majority of the court that part of the law must be struck down but said that should not have doomed the rest of the law.

Concerned that questions will be raised at some point that betting could affect teams' performance and the outcome of games, all four major U.S. professional sports leagues, the NCAA and the federal government had urged the court to uphold the federal law. In court, the NBA, NFL, NHL and Major League Baseball had argued that New Jersey's gambling expansion would hurt the integrity of their games. Outside court, however, leaders of all but the NFL have shown varying degrees of openness to legalized sports gambling.
Related listings
The state has argued in court that a climate change lawsuit filed by 16 young Alaska residents should be thrown out because climate policies must be decided by the state Legislature and the executive branch, not the courts.The state and plaintiffs ar...

A bakery owned by a Christian family asked Britain's Supreme Court on Tuesday to overturn a ruling that it discriminated against a gay customer for refusing to make a cake supporting same-sex marriage.Ashers Baking Co. in Northern Ireland refused in ...

The Oregon Department of Justice has hired a law firm to investigate allegations of discrimination and mismanagement at the state's economic development agency, Business Oregon.The Oregonian/OregonLive reports that in an anonymous letter to Gov. Kate...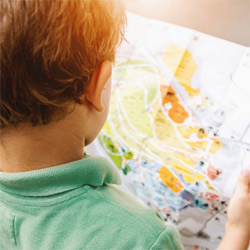 New York Commercial Litigation Law Firm - Woods Lonergan PLLC
Founded in 1993 by Managing Partner James F. Woods, Woods Lonergan PLLC has built a strong reputation as a resourceful and industrious firm that provides clients with clear, concise, and straightforward answers to their most challenging legal issues. Partner Lawrence R. Lonergan, who joined the firm in 2008, has been a friend and colleague to Mr. Woods for over 40 years and shares the same business philosophy. Woods Lonergan PLLC's collective experience and expertise enables the firm to expeditiously and effectively analyze the increasing challenges clients face in an evolving business and legal world, in many instances, avoiding unnecessary time and expense to our clients. Our mission is simple: provide cutting-edge expertise and sound advice in select areas of the law for corporate and business clients. We thrive on providing each client with personalized attention, forceful representation, and a collaborative team effort that embraces collective knowledge.