Climate change lawsuit filed by Alaska youth goes to court
Law Review
The state has argued in court that a climate change lawsuit filed by 16 young Alaska residents should be thrown out because climate policies must be decided by the state Legislature and the executive branch, not the courts.

The state and plaintiffs argued their cases on Monday before an Anchorage judge in a hearing to decide if the lawsuit should advance, Alaska's Energy Desk reported .

The plaintiffs, ranging from children in elementary school to college students, say the state is violating their constitutional rights by failing to limit greenhouse gas emissions. Assistant Attorney General Seth Beausang asked the court to dismiss the case, citing the Alaska Supreme Court's dismissal of a similar climate change case in 2014 setting precedent.

"The court said that weighing all those interests was a policy decision entrusted to the political branches, and not to the courts," Beausang said.

The 2014 case and the current one were both filed with help from an Oregon-based nonprofit, Our Children's Trust, which has filed legal actions on behalf of young people across the country demanding action on climate change.

The plaintiffs said that in the years since the 2014 Supreme Court ruling, Alaska has implemented a de facto climate policy by continuing to encourage activities like oil and gas production.

"The state's climate and energy policy is causing catastrophic harm to Alaska's climate system and endangering plaintiff's lives and liberties and their very futures," Our Children's Trust attorney Andrew Welle said. "These claims are squarely within the authority of the court."

Attorneys for both sides said they expect a ruling within the next six months.
Related listings
A bakery owned by a Christian family asked Britain's Supreme Court on Tuesday to overturn a ruling that it discriminated against a gay customer for refusing to make a cake supporting same-sex marriage.Ashers Baking Co. in Northern Ireland refused in ...

The Oregon Department of Justice has hired a law firm to investigate allegations of discrimination and mismanagement at the state's economic development agency, Business Oregon.The Oregonian/OregonLive reports that in an anonymous letter to Gov. Kate...

New Jersey taxpayers' tab for the takeover of Atlantic City has reached about $5 million in fees from the law firm former Gov. Chris Christie picked to oversee the gambling resort.Records obtained Thursday by The Associated Press show the firm of Chi...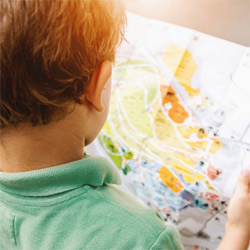 St. Louis Missouri Criminal Defense Lawyer
A National Presence with clients all over the country. For years, The Law Offices of John M. Lynch, LLC, has been committed to providing clients with the attentive service and the strong representation needed to resolve complex criminal defense, personal injury and general litigation issues. And we have achieved and unparalleled level of success. Our St. Louis trial lawyers aggressively defend state and federal cases involving drug crimes, white collar crimes, violent crimes, DWI and other crimes in the St. Louis area and beyond. As our motto states, YOUR SOLUTION BEGINS WITH US. Call us today for your free consulation!"

Any federal crime allegation or arrest can change your life. The consequences for a conviction are severe, including the possibility of fines, property forfeiture, prison time and other punishments. Aggressive representation is needed to defend against charges at the federal level. The Law Offices of John M. Lynch, LLC, offers experienced federal criminal defense for clients in St. Louis, St. Charles and surrounding communities in Missouri, Illinois and the nation. Our law firm has a proven record of success for cases involving serious federal charges.