Bakery appeals to UK Supreme Court in gay-rights cake case
Law Review
A bakery owned by a Christian family asked Britain's Supreme Court on Tuesday to overturn a ruling that it discriminated against a gay customer for refusing to make a cake supporting same-sex marriage.

Ashers Baking Co. in Northern Ireland refused in 2014 to make a cake iced with the "Sesame Street" characters Bert and Ernie and the slogan "Support Gay Marriage."

The owners argued they were happy to bake goods for anyone, but could not put messages on their products at odds with their Christian beliefs.

After the customer filed a lawsuit that received backing from Northern Ireland's Equalities Commission, lower courts ruled that the bakery's refusal was discriminatory.

Judges from the London-based Supreme Court heard the bakery's appeal at a special sitting in Belfast that is due to continue Wednesday.

David Scoffield, lawyer for the bakery's owners, argued Tuesday that the family should not be compelled to create a product "to which they have a genuine objection in conscience."
Related listings
The Oregon Department of Justice has hired a law firm to investigate allegations of discrimination and mismanagement at the state's economic development agency, Business Oregon.The Oregonian/OregonLive reports that in an anonymous letter to Gov. Kate...

New Jersey taxpayers' tab for the takeover of Atlantic City has reached about $5 million in fees from the law firm former Gov. Chris Christie picked to oversee the gambling resort.Records obtained Thursday by The Associated Press show the firm of Chi...

The European Union's top court has ruled that member states can ban taxi services like UberPop without prior notification to the Commission.The ruling came after France banned the UberPop service, which allowed drivers without a taxi license to...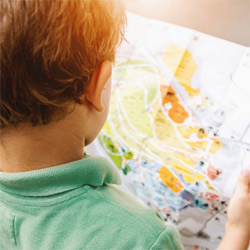 New York Commercial Litigation Law Firm - Woods Lonergan PLLC
Founded in 1993 by Managing Partner James F. Woods, Woods Lonergan PLLC has built a strong reputation as a resourceful and industrious firm that provides clients with clear, concise, and straightforward answers to their most challenging legal issues. Partner Lawrence R. Lonergan, who joined the firm in 2008, has been a friend and colleague to Mr. Woods for over 40 years and shares the same business philosophy. Woods Lonergan PLLC's collective experience and expertise enables the firm to expeditiously and effectively analyze the increasing challenges clients face in an evolving business and legal world, in many instances, avoiding unnecessary time and expense to our clients. Our mission is simple: provide cutting-edge expertise and sound advice in select areas of the law for corporate and business clients. We thrive on providing each client with personalized attention, forceful representation, and a collaborative team effort that embraces collective knowledge.