Court: Amazon customers can sue over lack of toxic warnings
Law Review
The California Supreme Court has left intact a ruling that allows customers to sue Amazon.com for failing to warn buyers that some products it sells may contain hazardous substances such as mercury.

The court in its decision Wednesday denied a request by Amazon's lawyers to review a lower court ruling that said Amazon violated the state's Proposition 65, which requires companies to warn consumers about products they make or sell that contain chemicals known to cause cancer, reproductive harm or birth defects.

The case involved a lawsuit filed in Alameda County that said the online retail giant knowingly allowed skin-lightening creams to be sold on its website for years despite being aware of concerns about toxic mercury levels in such creams.

Mercury can harm pregnant women and their fetuses. The suit alleged that some of the products produced by third parties but sold on Amazon contained mercury levels that were thousands of times the U.S. federal legal limit.

Amazon said in a statement Thursday that safety is a top priority and that the products in question have long since been removed.
Related listings
A North Carolina man has admitted stealing mail from residential mailboxes and using stolen information to commit wire fraud, a federal prosecutor said.Soheil Akhavan Rezaie, 37, entered his guilty plea Tuesday before a U.S. magistrate judge in Charl...

A prominent conservative attorney representing more than a dozen defendants charged in the Jan. 6 riot at the U.S. Capitol is seriously ill and hasn't appeared in court for more than a week, throwing some cases into disarray. Attorney John Pier...

Nothing could be further from the truth! My job as a Bankruptcy Attorney is to help clients understand the process, and how to navigate all of the complexities of Bankruptcy Law. My job is also to educate the public about common misconceptions of the...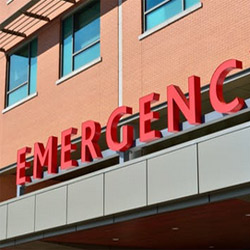 Victorville CA DUI Lawyers - Drunk Driving Defense Attorney
Victorville DUI defense Attorneys - DUI defense will have a long-term effect on anyone's life, making the decision to receive legal representation an easy one. The fact is, most people accused of a DUI are first offenders with no criminal background. Whether this is your first run in with the law or you have had previous convictions, you are in need of a DUI defense attorney.

Our attorneys know the tricky ways to challenge all of the DUI tests and know how to claim improper collection of evidence. We will be able to negotiate on your behalf and free you from charges and help you keep your drivers license. The DUI process can last up to several months, we can make this process easier on you.