Jan. 6 riot lawyer's illness throws wrench in several cases
Law Review
A prominent conservative attorney representing more than a dozen defendants charged in the Jan. 6 riot at the U.S. Capitol is seriously ill and hasn't appeared in court for more than a week, throwing some cases into disarray.

Attorney John Pierce has been sending an associate — who is not licensed to practice law — to appear before judges in his absence. Pierce's illness has left some clients without counsel for the time being and is putting the cases at a "standstill," prosecutors said in court papers this week.

On Thursday in one of Pierce's cases in federal court in Washington, a judge said he would appoint an attorney who could advise the client in Pierce's absence. That was after the associate at Pierce's law firm, who is not licensed as a lawyer and faces criminal charges himself in another matter, was unable to say when Pierce might be able to return.

At a hearing later Thursday for Pierce's newest client, Pierce's associate was joined by a licensed attorney he said he had found to step in until Pierce returns.

Prosecutors repeatedly raised concerns this week that Pierce's absence and the actions of his associate, Ryan Marshall, on the attorney's behalf could cause problems in his cases, saying that Marshall had already done things he wasn't allowed to do.

"Although Mr. Marshall has now appeared several times in Mr. Pierce's place, he is not a licensed attorney and thus cannot appear in this Court, represent Mr. Pierce's clients, or provide them with legal advice or services," they wrote in one filing.

They also said it's "unclear if and when Mr. Marshall will be able to obtain a bar license" since he is facing felony criminal charges including fraud in Pennsylvania state court.

Phone numbers for Pierce's law firm did not appear to be working Thursday and it was not immediately clear how to reach Marshall.

Marshall told a judge Thursday in the case against a Kentucky man, Peter Schwartz, that Pierce remains hospitalized but is starting to feel better and expects to be released within a week. He didn't elaborate on Pierce's illness, but Marshall told a prosecutor last week that one of Pierce's friends informed him that the attorney was sick with the coronavirus while another friend told him he was not, according to court documents.
Related listings
Nothing could be further from the truth! My job as a Bankruptcy Attorney is to help clients understand the process, and how to navigate all of the complexities of Bankruptcy Law. My job is also to educate the public about common misconceptions of the...

Generate more leads for your business Professional services are occupations in the service sector requiring special training in the arts or sciences. Some professional services require holding professional degrees and licenses and they also require s...

A man and two companies in Alaska have been sentenced to three years probation and a $35,000 fine for violating the Clean Air Act involving asbestos work at a shopping center more than five years ago, a judge said.The work was performed at the Northe...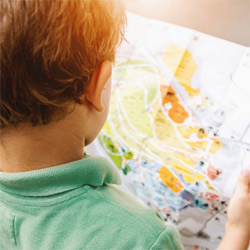 St. Louis Missouri Criminal Defense Lawyer
A National Presence with clients all over the country. For years, The Law Offices of John M. Lynch, LLC, has been committed to providing clients with the attentive service and the strong representation needed to resolve complex criminal defense, personal injury and general litigation issues. And we have achieved and unparalleled level of success. Our St. Louis trial lawyers aggressively defend state and federal cases involving drug crimes, white collar crimes, violent crimes, DWI and other crimes in the St. Louis area and beyond. As our motto states, YOUR SOLUTION BEGINS WITH US. Call us today for your free consulation!"

Any federal crime allegation or arrest can change your life. The consequences for a conviction are severe, including the possibility of fines, property forfeiture, prison time and other punishments. Aggressive representation is needed to defend against charges at the federal level. The Law Offices of John M. Lynch, LLC, offers experienced federal criminal defense for clients in St. Louis, St. Charles and surrounding communities in Missouri, Illinois and the nation. Our law firm has a proven record of success for cases involving serious federal charges.