North Carolina repeat offender pleads guilty to wire fraud
Law Review
A North Carolina man has admitted stealing mail from residential mailboxes and using stolen information to commit wire fraud, a federal prosecutor said.

Soheil Akhavan Rezaie, 37, entered his guilty plea Tuesday before a U.S. magistrate judge in Charlotte, U.S. Attorney Dena King said.

Statements and plea documents showed that, beginning last year and through March, Rezaie and others targeted Charlotte neighborhoods and surrounding areas and stole large quantities of mail, including credit cards, tax forms and personal and business bank checks, a news release said.

Rezaie admitted in court that he altered the amounts of the stolen checks or changed the names of the payees to his own and then deposited them into bank accounts he controlled. He then withdrew the funds before the victims and banks could find out the checks were stolen, prosecutors said.

Rezaie pleaded guilty to wire fraud, which carries a maximum sentence of 20 years and a $250,000 fine. No sentencing date has been set.

Prosecutors said when Rezaie engaged in the fraud, he was on supervised release for a 2017 mail theft conviction. A second revocation of Rezaie's supervised release is pending for violating the terms of his supervised release for the 2017 conviction.
Related listings
A prominent conservative attorney representing more than a dozen defendants charged in the Jan. 6 riot at the U.S. Capitol is seriously ill and hasn't appeared in court for more than a week, throwing some cases into disarray. Attorney John Pier...

Nothing could be further from the truth! My job as a Bankruptcy Attorney is to help clients understand the process, and how to navigate all of the complexities of Bankruptcy Law. My job is also to educate the public about common misconceptions of the...

Generate more leads for your business Professional services are occupations in the service sector requiring special training in the arts or sciences. Some professional services require holding professional degrees and licenses and they also require s...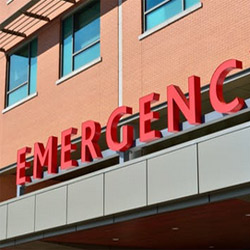 Victorville CA DUI Lawyers - Drunk Driving Defense Attorney
Victorville DUI defense Attorneys - DUI defense will have a long-term effect on anyone's life, making the decision to receive legal representation an easy one. The fact is, most people accused of a DUI are first offenders with no criminal background. Whether this is your first run in with the law or you have had previous convictions, you are in need of a DUI defense attorney.

Our attorneys know the tricky ways to challenge all of the DUI tests and know how to claim improper collection of evidence. We will be able to negotiate on your behalf and free you from charges and help you keep your drivers license. The DUI process can last up to several months, we can make this process easier on you.