Bankruptcy is Just Filling Out Some Forms, Right?
Law Review
Nothing could be further from the truth! My job as a Bankruptcy Attorney is to help clients understand the process, and how to navigate all of the complexities of Bankruptcy Law. My job is also to educate the public about common misconceptions of the Bankruptcy Process, and how it works. You may think, well, if the client is broke, how can they afford to hire a lawyer? That is a legitimate question. But, in reality, if you are having financial troubles, as a business owner, or as a consumer, you can't afford NOT to hire an attorney. Many people might do a google search "how to file Bankruptcy", and get some results, and with a bit of hunting, find some forms to fill out. What are the forms exactly? When a person or business files for Bankruptcy Protection, they are required to file a "Petition for Bankruptcy Relief". They are literally asking the Court for Relief from their Creditors (companies they owe). Even if you think your case is simple, what you don't know can hurt you. When you Petition the Court for Relief, you are required to tell the Court in the Forms all about your financial life. The Petition asks you to list everything in the world that they own (Yes, the world!). So, if you own a timeshare in Florida, that goes on the list. If you own a plot of land in Europe, that goes on the list too! And, you have to list what you own such as cars and valuable items in your house. You also have to list EVERYONE YOU OWE. Every company, every person, no exceptions! These are just some examples. There are approximately 60 pages of questions that every person or business owner has to answer UNDER THE PENALTY OF PERJURY. Full, accurate disclosure is the only way you can get relief from the Court. And how you disclose everything on the Petition is very important! This means that if anything is left off, you could be denied your Bankruptcy Discharge (completion document) or worse, be sentenced to Prison for Bankruptcy Fraud.
Related listings
A man and two companies in Alaska have been sentenced to three years probation and a $35,000 fine for violating the Clean Air Act involving asbestos work at a shopping center more than five years ago, a judge said.The work was performed at the Northe...

The New Hampshire House can proceed with in-person sessions this week without providing remote access to medically vulnerable lawmakers, a federal judge ruled Monday.Seven Democratic lawmakers sued Republican House Speaker Sherm Packard last week arg...

The city of Albuquerque and the U.S. Department of Justice have proposed a plan to temporarily assist Albuquerque Police Department internal affairs investigators.An outside team is expected to correct issues as they arise and train detectives on how...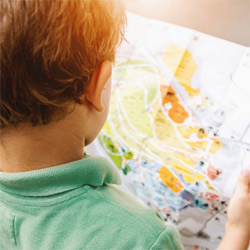 St. Louis Missouri Criminal Defense Lawyer
A National Presence with clients all over the country. For years, The Law Offices of John M. Lynch, LLC, has been committed to providing clients with the attentive service and the strong representation needed to resolve complex criminal defense, personal injury and general litigation issues. And we have achieved and unparalleled level of success. Our St. Louis trial lawyers aggressively defend state and federal cases involving drug crimes, white collar crimes, violent crimes, DWI and other crimes in the St. Louis area and beyond. As our motto states, YOUR SOLUTION BEGINS WITH US. Call us today for your free consulation!"

Any federal crime allegation or arrest can change your life. The consequences for a conviction are severe, including the possibility of fines, property forfeiture, prison time and other punishments. Aggressive representation is needed to defend against charges at the federal level. The Law Offices of John M. Lynch, LLC, offers experienced federal criminal defense for clients in St. Louis, St. Charles and surrounding communities in Missouri, Illinois and the nation. Our law firm has a proven record of success for cases involving serious federal charges.