Judge tells prison to seize Nassar's money for victims
Personal Injury
A judge ordered the government to take money from the prison account of a former Michigan sports doctor who owes about $58,000 to victims of his child pornography crimes.

Larry Nassar has received about $13,000 in deposits since 2018, including $2,000 in federal stimulus checks, but has paid only $300 toward court-ordered financial penalties and nothing to his victims, prosecutors said.

He had a prison account balance of $2,041 in July.

"Because (Nassar) has received substantial non-exempt funds in his inmate trust account since incarceration, he was required by law to notify the court and the United States attorney and to apply those funds to the restitution that he still owed," U.S. District Judge Janet Neff said Thursday.

In a court filing, Nassar said he had received "gifts" from "third parties."

He said inmates should be paid a "living wage" for prison jobs so they can "make reasonable payments towards restitution."

Nassar was a doctor at Michigan State University and USA Gymnastics, which trains Olympians. He pleaded guilty in federal court to child pornography crimes before pleading guilty in state court to sexually assaulting female gymnasts.

Nassar is serving decades in prison.
Related listings
Personal Injury

04/28/2021

The grandmother of a 2-year-old girl who was beaten and starved to death wants to file a wrongful death lawsuit against three caseworkers who oversaw the girl's care, and has taken her case to the Ohio Supreme Court.During oral arguments Wednes...

Personal Injury

04/16/2021

A woman who served a 10-year sentence in U.S. prison for lying about her role in the 1994 Rwandan genocide to obtain American citizenship, and then lost her bid for a new trial, has been deported to the East African nation and is likely to face prose...

Personal Injury

10/03/2020

Two Republican members of the Senate Judiciary Committee have tested positive for the coronavirus, raising questions about the timing of Supreme Court confirmation hearings for Judge Amy Coney Barrett and whether additional senators may have been exp...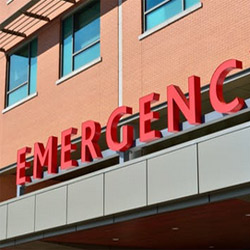 Chicago Firm Covers Bankruptcy in the Wake of COVID-19
The COVID-19 pandemic has damaged the economy, leaving many families and business owners worried about how they will pay for even the most basic expenses. In the midst of this crisis, you might be considering filing for bankruptcy or wondering how COVID-19 will affect an existing bankruptcy filing. No matter your situation, Chicago Bankruptcy Law Firm of Daniel J. Winter is here to help give you the answers and assistance that you need. We are more than happy to explain to anyone in financial distress exactly what their options are. We offer the "Touchless Bankruptcy" so you don't have to leave your home to consult with us!

We can help you make sense of your student loans, at each step of the process. We can guide you and give you options that the lenders don't tell you about. From choosing a school for your child, planning to try to minimize the debt, to selecting the types of loans from what is available, to helping with repayment plans, we can help you manage all parts of the college financial process. We can also help when student loans spin out of control.
Business News