Commissioner sought to oversee 3 Ohio redistricting suits
Personal Injury
Attorneys in one of three lawsuits brought against Ohio's newly drawn maps of legislative districts asked the state's high court Monday to appoint a master commissioner to oversee the disputes.

Lawyers for voters represented by the National Democratic Redistricting Committee told the Ohio Supreme Court the special oversight is needed to resolve discovery disputes among three separate legal teams that have sued the Ohio Redistricting Commission.

The suits allege some overlapping and some separate violations of the Ohio Constitution by the panel, which was forced to pass four-year maps along party lines because majority Republicans failed to reach agreement with the panel's two Democrats. The panel's GOP members defend the maps of Ohio House and Ohio Senate as fair and constitutional.

They are predicted to continue to deliver supermajorities to Republicans in both chambers, though the state's partisan breakdown is roughly 54% Republicans, 46% Democrats.

In their Monday filing, the National Democratic Redistricting Committee's attorneys said that they have made good-faith efforts to work out disputes with fellow lawyers but that "it is already clear that some disputes are fundamental and will be irresolvable."

Disagreements became apparent after a meeting on Friday, they said. Among areas where lawyers are at odds are whether members of the redistricting panel can be deposed, whether they must answer written questions and whether third parties can be questioned or asked to produce evidence.

The suits are the first to be brought under amendments to the Ohio Constitution that were approved overwhelmingly by the state's voters in 2015.

The seven-member high court, made up of four Republicans and three Democrats, has exclusive jurisdiction in resolving redistricting disputes. It has set an expedited schedule for hearing the three cases, culminating in oral arguments Dec. 8.

The other two suits were brought by the American Civil Liberties Union on behalf of the League of Women Voters of Ohio, the A. Philip Randolph Institute and individual voters; and by the Council on American-Islamic Relations of Ohio, Ohio Organizing Collaborative and Ohio Environmental Council and individual voters.

Ohio Supreme Court Justice Pat DeWine has said he will not recuse himself, despite his father, Gov. Mike DeWine, is a member of the redistricting panel being sued. Both DeWines are Republicans.
Related listings
Personal Injury

10/01/2021

The Arkansas Supreme Court on Thursday said it wouldn't allow the state to enforce its ban on mask mandates by schools and other government bodies, while lawmakers clashed over efforts to prohibit businesses from requiring employees get the COV...

Personal Injury

08/22/2021

A judge ordered the government to take money from the prison account of a former Michigan sports doctor who owes about $58,000 to victims of his child pornography crimes. Larry Nassar has received about $13,000 in deposits since 2018, including $2,00...

Personal Injury

04/28/2021

The grandmother of a 2-year-old girl who was beaten and starved to death wants to file a wrongful death lawsuit against three caseworkers who oversaw the girl's care, and has taken her case to the Ohio Supreme Court.During oral arguments Wednes...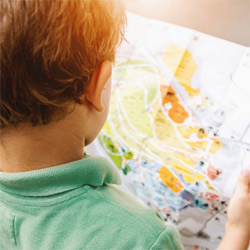 St. Louis Missouri Criminal Defense Lawyer
A National Presence with clients all over the country. For years, The Law Offices of John M. Lynch, LLC, has been committed to providing clients with the attentive service and the strong representation needed to resolve complex criminal defense, personal injury and general litigation issues. And we have achieved and unparalleled level of success. Our St. Louis trial lawyers aggressively defend state and federal cases involving drug crimes, white collar crimes, violent crimes, DWI and other crimes in the St. Louis area and beyond. As our motto states, YOUR SOLUTION BEGINS WITH US. Call us today for your free consulation!"

Any federal crime allegation or arrest can change your life. The consequences for a conviction are severe, including the possibility of fines, property forfeiture, prison time and other punishments. Aggressive representation is needed to defend against charges at the federal level. The Law Offices of John M. Lynch, LLC, offers experienced federal criminal defense for clients in St. Louis, St. Charles and surrounding communities in Missouri, Illinois and the nation. Our law firm has a proven record of success for cases involving serious federal charges.