Arkansas court: State can't enforce ban on mask mandates
Personal Injury
The Arkansas Supreme Court on Thursday said it wouldn't allow the state to enforce its ban on mask mandates by schools and other government bodies, while lawmakers clashed over efforts to prohibit businesses from requiring employees get the COVID-19 vaccine.

In a one-page order, justices denied the request by the state to stay the August decision blocking enforcement of Arkansas' mandate ban.

More than 100 school districts and charter schools have approved mask requirements since the ruling against the law. The requirements cover more than half the state's public school students.

Republican Gov. Asa Hutchinson, who signed the law but later said he regretted that decision, had separately asked the court to deny the request to stay the ruling.

"I am gratified with the Arkansas Supreme Court ruling allowing the decision of Judge Fox to stand," Hutchinson said in a statement. "Judge Fox determined the law was unconstitutional and allowed local school districts to make their own decisions on masks."

Republican Attorney General Leslie Rutledge said she was disappointed with the ruling.

"I will wholeheartedly defend Arkansas law as this appeal progresses," she said in a statement.

The ruling came the same day the majority-Republican Senate voted to send eight bills limiting or prohibiting employer vaccine mandates back to a committee following complaints that they were rushed through a day earlier without public comment.
Related listings
Personal Injury

08/22/2021

A judge ordered the government to take money from the prison account of a former Michigan sports doctor who owes about $58,000 to victims of his child pornography crimes. Larry Nassar has received about $13,000 in deposits since 2018, including $2,00...

Personal Injury

04/28/2021

The grandmother of a 2-year-old girl who was beaten and starved to death wants to file a wrongful death lawsuit against three caseworkers who oversaw the girl's care, and has taken her case to the Ohio Supreme Court.During oral arguments Wednes...

Personal Injury

04/16/2021

A woman who served a 10-year sentence in U.S. prison for lying about her role in the 1994 Rwandan genocide to obtain American citizenship, and then lost her bid for a new trial, has been deported to the East African nation and is likely to face prose...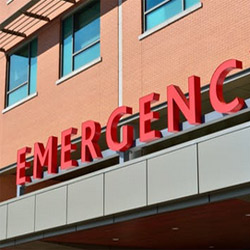 Victorville CA DUI Lawyers - Drunk Driving Defense Attorney
Victorville DUI defense Attorneys - DUI defense will have a long-term effect on anyone's life, making the decision to receive legal representation an easy one. The fact is, most people accused of a DUI are first offenders with no criminal background. Whether this is your first run in with the law or you have had previous convictions, you are in need of a DUI defense attorney.

Our attorneys know the tricky ways to challenge all of the DUI tests and know how to claim improper collection of evidence. We will be able to negotiate on your behalf and free you from charges and help you keep your drivers license. The DUI process can last up to several months, we can make this process easier on you.
Business News