Supreme Court limits warrantless vehicle searches near homes
Legal Business
The Supreme Court is putting limits on the ability of police to search vehicles when they do not have a search warrant.

The court sided 8-1 Tuesday with a Virginia man who complained that police walked onto his driveway and pulled back a tarp covering his motorcycle, which turned out to be stolen. They acted without a warrant, relying on a line of Supreme Court cases generally allowing police to search a vehicle without a warrant.

The justices said the automobile exception does not apply when searching vehicles parked adjacent to a home.

The court ruled in the case of Ryan Collins, who was arrested at the home of his girlfriend in Charlottesville, Virginia. Collins had twice eluded police in high-speed chases in which he rode an orange and black motorcycle.

The authorities used Collins' Facebook page to eventually track the motorcycle to his girlfriend's home.

Collins argued that police improperly entered private property uninvited and without a warrant.

Virginia's Supreme Court said the case involved what the Supreme Court has called the "automobile exception," which generally allows police to search a vehicle without a warrant if they believe the vehicle contains contraband.

Justice Sonia Sotomayor said for the court Tuesday that the state court was wrong. Sotomayor said that constitutional protections for a person's home and the area surrounding it, the curtilage, outweigh the police interest in conducting a vehicle search without a warrant.
Related listings
Legal Business

05/19/2018

A bitter and expensive fight for an Arkansas Supreme Court seat that drew more than $1 million in outside spending and a flurry of attack ads will drag on for another six months, with an incumbent justice heading into a runoff in November against an ...

Legal Business

05/04/2018

Olivia de Havilland has asked the California Supreme Court to revive her lawsuit against the FX Networks show "Feud: Bette and Joan."Lawyers for the 101-year-old actress filed the appeal Friday, asking the court to reverse an appeals court decision i...

Legal Business

04/13/2018

Over two days of questioning in Congress, Facebook CEO Mark Zuckerberg chief revealed that he didn't know key details of a 2011 consent decree with the Federal Trade Commission that requires Facebook to protect user privacy.With congressional h...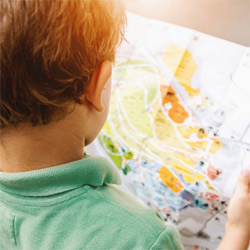 New York Commercial Litigation Law Firm - Woods Lonergan PLLC
Founded in 1993 by Managing Partner James F. Woods, Woods Lonergan PLLC has built a strong reputation as a resourceful and industrious firm that provides clients with clear, concise, and straightforward answers to their most challenging legal issues. Partner Lawrence R. Lonergan, who joined the firm in 2008, has been a friend and colleague to Mr. Woods for over 40 years and shares the same business philosophy. Woods Lonergan PLLC's collective experience and expertise enables the firm to expeditiously and effectively analyze the increasing challenges clients face in an evolving business and legal world, in many instances, avoiding unnecessary time and expense to our clients. Our mission is simple: provide cutting-edge expertise and sound advice in select areas of the law for corporate and business clients. We thrive on providing each client with personalized attention, forceful representation, and a collaborative team effort that embraces collective knowledge.
Business News