Zuckerberg Flubs Details of Facebook Privacy Commitments
Legal Business
Over two days of questioning in Congress, Facebook CEO Mark Zuckerberg chief revealed that he didn't know key details of a 2011 consent decree with the Federal Trade Commission that requires Facebook to protect user privacy.

With congressional hearings over and no immediate momentum behind calls for regulation, the biggest hammer still hanging over Facebook in the U.S. is a fresh FTC investigation . The probe follows revelations that pro-Trump data-mining firm Cambridge Analytica acquired data from the profiles of millions of Facebook users. Facebook also faces inquiries in Europe.

The 2011 agreement bound Facebook to a 20-year privacy commitment , and any violations of that pact could cost Facebook a ton of money, even by its flush-with-cash standards. If Zuckerberg's testimony before Congress is any indication, the company might have something to worry about.

Zuckerberg repeatedly assured lawmakers Tuesday and Wednesday that he believed Facebook is in compliance with that 2011 agreement. But he also flubbed simple factual questions about the consent decree.

"Congresswoman, I don't remember if we had a financial penalty," Zuckerberg said under questioning by Colorado Rep. Diana DeGette on Wednesday.

"You're the CEO of the company, you entered into a consent decree and you don't remember if you had a financial penalty?" she asked. She then pointed out that the FTC doesn't have the authority to issue fines for first-time violations.

In response to questioning by Rep. Mike Doyle of Pennsylvania, Zuckerberg acknowledged: "I'm not familiar with all of the things the FTC said."

Zuckerberg also faced several questions from lawmakers about how long it takes for Facebook to delete user data from its systems. He didn't know.

The 2011 consent decree capped years of Facebook privacy mishaps, many of which revolved around its early attempts to follow users and their friends around the web. Any violations of the 2011 agreement could subject Facebook to fines of $41,484 per violation per user per day. To put that in context, Facebook could theoretically owe $8 billion for one single day of a violation affecting all of its American users.

The current FTC investigation will look at whether Facebook engaged in "unfair acts" that cause "substantial injury" to consumers.


Related listings
Legal Business

02/27/2018

The Supreme Court is hearing arguments in a case that could deal a painful financial blow to organized labor.All eyes will be on Justice Neil Gorsuch Monday when the court takes up a challenge to an Illinois law that allows unions representing govern...

Legal Business

02/23/2018

A Southern California couple suspected of starving and shackling some of their 13 children pleaded not guilty Friday to new charges of child abuse.David and Louise Turpin previously entered not-guilty pleas to torture and a raft of other charges and ...

Legal Business

02/08/2018

U.S. officials don't have to provide details about proposed shipments of extremely radioactive spent commercial nuclear fuel to the country's top government nuclear research laboratory in Idaho, a federal court has ruled.The ruling was a major setbac...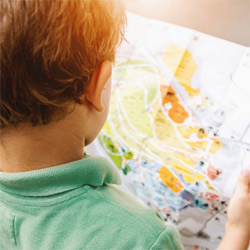 New York Commercial Litigation Law Firm - Woods Lonergan PLLC
Founded in 1993 by Managing Partner James F. Woods, Woods Lonergan PLLC has built a strong reputation as a resourceful and industrious firm that provides clients with clear, concise, and straightforward answers to their most challenging legal issues. Partner Lawrence R. Lonergan, who joined the firm in 2008, has been a friend and colleague to Mr. Woods for over 40 years and shares the same business philosophy. Woods Lonergan PLLC's collective experience and expertise enables the firm to expeditiously and effectively analyze the increasing challenges clients face in an evolving business and legal world, in many instances, avoiding unnecessary time and expense to our clients. Our mission is simple: provide cutting-edge expertise and sound advice in select areas of the law for corporate and business clients. We thrive on providing each client with personalized attention, forceful representation, and a collaborative team effort that embraces collective knowledge.
Business News