Olivia de Havilland asks court to revive "Feud" lawsuit
Legal Business
Olivia de Havilland has asked the California Supreme Court to revive her lawsuit against the FX Networks show "Feud: Bette and Joan."

Lawyers for the 101-year-old actress filed the appeal Friday, asking the court to reverse an appeals court decision in March that threw out the suit.

De Havilland objected to her depiction on the show, saying her likeness was illegally used and her character, played by Catherine Zeta-Jones, came across as a vulgar gossipmonger.

The appeals court ruled that creators' First Amendment rights trump de Havilland's objections.

"Feud" creator Ryan Murphy said after the decision that it was a victory for the creative community.

De Havilland's lawyer says in a statement Friday that the rejection of the lawsuit "puts everyone at the mercy of the media and entertainment industry."





Related listings
Legal Business

04/13/2018

Over two days of questioning in Congress, Facebook CEO Mark Zuckerberg chief revealed that he didn't know key details of a 2011 consent decree with the Federal Trade Commission that requires Facebook to protect user privacy.With congressional h...

Legal Business

02/27/2018

The Supreme Court is hearing arguments in a case that could deal a painful financial blow to organized labor.All eyes will be on Justice Neil Gorsuch Monday when the court takes up a challenge to an Illinois law that allows unions representing govern...

Legal Business

02/23/2018

A Southern California couple suspected of starving and shackling some of their 13 children pleaded not guilty Friday to new charges of child abuse.David and Louise Turpin previously entered not-guilty pleas to torture and a raft of other charges and ...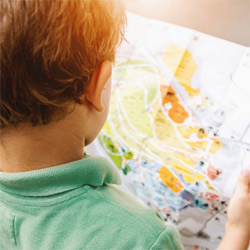 New York Commercial Litigation Law Firm - Woods Lonergan PLLC
Founded in 1993 by Managing Partner James F. Woods, Woods Lonergan PLLC has built a strong reputation as a resourceful and industrious firm that provides clients with clear, concise, and straightforward answers to their most challenging legal issues. Partner Lawrence R. Lonergan, who joined the firm in 2008, has been a friend and colleague to Mr. Woods for over 40 years and shares the same business philosophy. Woods Lonergan PLLC's collective experience and expertise enables the firm to expeditiously and effectively analyze the increasing challenges clients face in an evolving business and legal world, in many instances, avoiding unnecessary time and expense to our clients. Our mission is simple: provide cutting-edge expertise and sound advice in select areas of the law for corporate and business clients. We thrive on providing each client with personalized attention, forceful representation, and a collaborative team effort that embraces collective knowledge.
Business News