Detroit-area couple in court over control of frozen embryos
Legal Business
A Detroit-area woman seeking custody of as many as 10 frozen embryos is asking a judge to appoint a guardian over them while she clashes with her former partner for control.

Gloria Karungi and Ronaldlee Ejalu have a daughter who has sickle cell disease. Karungi believes if she can bear another child with one of the embryos, bone marrow cells from that sibling could potentially cure the girl's blood illness.

But Ejalu must give his consent, according to a contract with an in vitro fertilization clinic, and he's not interested. Karungi and Ejalu never married and are no longer together.

Oakland County Judge Lisa Langton last year said she didn't have the authority to wade into the embryo dispute; she was simply determining financial support and parenting time for the couple's daughter. But the Michigan appeals court sent the case back to Langton for more work, including an evidentiary hearing if necessary.

Karungi "wants to cure her daughter and is seeking the embryos to that end. ... Without the embryos coming to term, that child has no ability to be cured," the woman's attorney, Dan Marsh, said in a court filing.

Ejalu's lawyer, Dan Weberman, said he'll argue again that a Family Division judge has no role in what's basically a contract quarrel. He also said it's misleading for Karungi to claim that cells from a sibling are the only cure for the 7-year-old girl.

"They want to paint a picture like she's on her death bed," Weberman told The Associated Press. "She's in school. She's a happy girl. She gets treatment once a month."

Ejalu no longer believes that using frozen embryos is a good idea.

"He doesn't feel ethically that a life should be created for human tissue harvesting. That's somewhat mind-boggling," Weberman said.

Under orders from the appeals court, Langton on June 20 again will hear arguments on whether she has jurisdiction over contested property held by unmarried parties. But in the meantime, the judge has scheduled a hearing for Wednesday on Karungi's request to have a lawyer appointed as guardian over the embryos.
Related listings
Legal Business

06/08/2018

An Arizona appeals court on Thursday upheld a Phoenix anti-discrimination law that makes it illegal for businesses to refuse service to same-sex couples because of religion.The ruling comes days after the U.S. Supreme Court sided with a Colorado bake...

Legal Business

05/28/2018

The Supreme Court is putting limits on the ability of police to search vehicles when they do not have a search warrant.The court sided 8-1 Tuesday with a Virginia man who complained that police walked onto his driveway and pulled back a tarp covering...

Legal Business

05/19/2018

A bitter and expensive fight for an Arkansas Supreme Court seat that drew more than $1 million in outside spending and a flurry of attack ads will drag on for another six months, with an incumbent justice heading into a runoff in November against an ...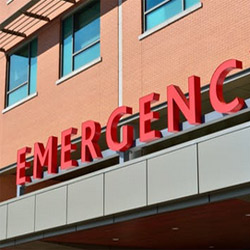 New Rochelle, New York Personal Injury Lawyers
If you or a loved one has been injured in an accident, contact Kommer, Bave & Ollman, LLP, in New Rochelle, New York, immediately. We can answer all your questions and work with you to determine if you have the grounds for a personal injury lawsuit. The attorneys at our firm are determined to resolve even the most difficult of cases. We will work closely with you to determine the best course of action to get your claim or case resolved in the most efficient way possible. We will fight for your right to compensation! No one should have to suffer a financial burden from the result of another person's carelessness. The attorneys at Kommer, Bave & Ollman, LLP will aggressively fight to ensure that justice is served on your behalf.
Business News