Court upholds Phoenix law over same-sex wedding invitations
Legal Business
An Arizona appeals court on Thursday upheld a Phoenix anti-discrimination law that makes it illegal for businesses to refuse service to same-sex couples because of religion.

The ruling comes days after the U.S. Supreme Court sided with a Colorado baker who refused to make a wedding cake for a same-sex couple. The high court found Monday that a Colorado civil rights commission showed anti-religious bias when it ruled against Jack Phillips for refusing to make the cake at his Masterpiece Cakeshop.

The decision, however, did not address the larger issue of whether a business can invoke religious objections to refuse service to gay and lesbian people.

In the Arizona case, the state Court of Appeals sided with the city in a lawsuit first brought in 2016 by a wedding invitation business, saying the ordinance is constitutional and does not violate freedom of religion or speech.

"We have previously found that eliminating discrimination constitutes a compelling interest," Judge Lawrence Winthrop wrote, adding that "antidiscrimination ordinances are not aimed at the suppression of speech, but at the elimination of discriminatory conduct."

The court said if Joanna Duka and Breanna Koski, owners of Brush & Nib Studio, "want to operate their for-profit business as a public accommodation, they cannot discriminate against potential patrons based on sexual orientation."

Attorney Jonathan Scruggs of Alliance Defending Freedom, who represented the women, said they intend to appeal the decision to the Arizona Supreme Court.
Related listings
Legal Business

05/28/2018

The Supreme Court is putting limits on the ability of police to search vehicles when they do not have a search warrant.The court sided 8-1 Tuesday with a Virginia man who complained that police walked onto his driveway and pulled back a tarp covering...

Legal Business

05/19/2018

A bitter and expensive fight for an Arkansas Supreme Court seat that drew more than $1 million in outside spending and a flurry of attack ads will drag on for another six months, with an incumbent justice heading into a runoff in November against an ...

Legal Business

05/04/2018

Olivia de Havilland has asked the California Supreme Court to revive her lawsuit against the FX Networks show "Feud: Bette and Joan."Lawyers for the 101-year-old actress filed the appeal Friday, asking the court to reverse an appeals court decision i...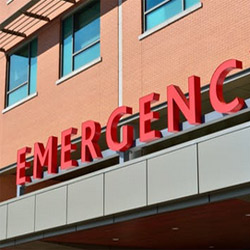 New Rochelle, New York Personal Injury Lawyers
If you or a loved one has been injured in an accident, contact Kommer, Bave & Ollman, LLP, in New Rochelle, New York, immediately. We can answer all your questions and work with you to determine if you have the grounds for a personal injury lawsuit. The attorneys at our firm are determined to resolve even the most difficult of cases. We will work closely with you to determine the best course of action to get your claim or case resolved in the most efficient way possible. We will fight for your right to compensation! No one should have to suffer a financial burden from the result of another person's carelessness. The attorneys at Kommer, Bave & Ollman, LLP will aggressively fight to ensure that justice is served on your behalf.
Business News