Tunisian trial shines light on use of military courts
Law Firm News
A few days after Tunisia's president froze parliament and took on sweeping powers in July, a dozen men in unmarked vehicles and civilian clothes barged into politician Yassine Ayari's family home overnight and took him away in his pajamas.

"These men weren't wearing uniforms and they didn't have a warrant," Ayari told The Associated Press. "It was violent. My 4-year-old son still has nightmares about it."

A 40-year-old computer engineer-turned-corruption fighter, Ayari will stand trial again in a military court on Monday, accused of insulting the presidency and defaming the army. It is the latest in a series of trials that shine a light on Tunisia's use of military courts to push through convictions against civilians. Rights groups say the practice has accelerated since President Kais Saied's seizure of power in July, and warn that its use further threatens hard-won freedoms amid Tunisia's democratic backsliding.

The charges Ayari faces relate to Facebook posts in which he criticized Saied, calling him a "pharaoh" and his measures a "military coup." Ayari intends to remain silent in court to protest the whole judicial process, according to his lawyer, Malek Ben Amor.

Amnesty International is warning of an "alarming increase" in Tunisian military courts targeting civilians: In the past three months, it says, 10 civilians have been investigated or prosecuted by military tribunals, while four civilians are facing trial for criticizing the president.

That's especially worrying because Tunisia was long considered the only democratic success story to emerge from the Arab Spring uprisings a decade ago, and was long seen as a model for the region.
Related listings
Lawmakers in Cambodia on Monday approved an amendment to the constitution barring Cambodians with dual citizenship from holding high government office, a move initiated by Prime Minister Hun Sen and directed at prominent opposition politicians. The g...

Maryland's highest court has agreed to take up the case of Lee Boyd Malvo, who is serving life in prison for his role in the 2002 sniper spree that terrorized the Washington, D.C., region. Malvo's lawyers argue that his punishment goes ag...

Kentucky's Supreme Court has ended most coronavirus-related restrictions for the state's court system effective immediately, Chief Justice John D. Minton Jr. said Tuesday. The high court entered administrative orders eliminating most heal...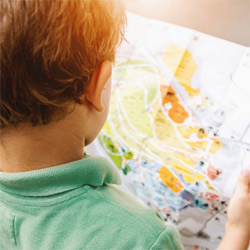 St. Louis Missouri Criminal Defense Lawyer
A National Presence with clients all over the country. For years, The Law Offices of John M. Lynch, LLC, has been committed to providing clients with the attentive service and the strong representation needed to resolve complex criminal defense, personal injury and general litigation issues. And we have achieved and unparalleled level of success. Our St. Louis trial lawyers aggressively defend state and federal cases involving drug crimes, white collar crimes, violent crimes, DWI and other crimes in the St. Louis area and beyond. As our motto states, YOUR SOLUTION BEGINS WITH US. Call us today for your free consulation!"

Any federal crime allegation or arrest can change your life. The consequences for a conviction are severe, including the possibility of fines, property forfeiture, prison time and other punishments. Aggressive representation is needed to defend against charges at the federal level. The Law Offices of John M. Lynch, LLC, offers experienced federal criminal defense for clients in St. Louis, St. Charles and surrounding communities in Missouri, Illinois and the nation. Our law firm has a proven record of success for cases involving serious federal charges.
Business News