Maryland's highest court reviewing teen sniper's life term
Law Firm News
Maryland's highest court has agreed to take up the case of Lee Boyd Malvo, who is serving life in prison for his role in the 2002 sniper spree that terrorized the Washington, D.C., region.

Malvo's lawyers argue that his punishment goes against a 2012 Supreme Court ruling barring mandatory life sentences without parole for juvenile offenders and Malvo should benefit from Maryland's new law enabling prisoners convicted as juveniles to seek release once they've served at least 20 years.

The state Court of Appeals granted a "bypass" review in Malvo's case and that of two others serving life sentences for crimes committed as youths, news outlets report. The order issued Wednesday scheduled oral arguments to begin in January.

Malvo was 17 when he and John Allen Muhammad embarked on a killing spree that left 10 people dead and three wounded in Maryland, Virginia and the District of Columbia. Others were killed as the pair made their way to the D.C. region from Washington state. Muhammad was executed in 2009.

Malvo has claimed that the six life-without-parole terms he received in Maryland are illegal in light of U.S. Supreme Court decisions saying mandatory life-without-parole sentences are unconstitutional for juveniles except in rare cases.

His case may have new standing after Maryland's General Assembly abolished life without parole for youths, overriding a veto by Gov. Larry Hogan. Virginia passed similar legislation last year. That change prompted Malvo to drop a legal appeal that had gone to the Supreme Court to determine if his life sentence should be rescinded.
Related listings
Kentucky's Supreme Court has ended most coronavirus-related restrictions for the state's court system effective immediately, Chief Justice John D. Minton Jr. said Tuesday. The high court entered administrative orders eliminating most heal...

Attorneys for a St. Louis man accused of killing his ex-girlfriend, her mom and his baby boy are asking the Missouri Supreme Court to delay his capital murder trial for two weeks after two potential jurors tested positive for COVID-19.Jury selection ...

A state Court of Appeals judge and a circuit court judge have emerged from a three-way primary and will face off in November for a seat on the Kentucky Supreme Court.Louisville Mayor Greg Fischer has easily won the Democratic nomination in his pursui...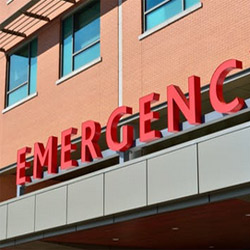 Chicago Firm Covers Bankruptcy in the Wake of COVID-19
The COVID-19 pandemic has damaged the economy, leaving many families and business owners worried about how they will pay for even the most basic expenses. In the midst of this crisis, you might be considering filing for bankruptcy or wondering how COVID-19 will affect an existing bankruptcy filing. No matter your situation, Chicago Bankruptcy Law Firm of Daniel J. Winter is here to help give you the answers and assistance that you need. We are more than happy to explain to anyone in financial distress exactly what their options are. We offer the "Touchless Bankruptcy" so you don't have to leave your home to consult with us!

We can help you make sense of your student loans, at each step of the process. We can guide you and give you options that the lenders don't tell you about. From choosing a school for your child, planning to try to minimize the debt, to selecting the types of loans from what is available, to helping with repayment plans, we can help you manage all parts of the college financial process. We can also help when student loans spin out of control.
Business News