Cambodia amends charter to bar dual citizens from top office
Law Firm News
Lawmakers in Cambodia on Monday approved an amendment to the constitution barring Cambodians with dual citizenship from holding high government office, a move initiated by Prime Minister Hun Sen and directed at prominent opposition politicians.

The government says the measure is meant to show officials' loyalty to their homeland and avoid foreign interference. Several opposition leaders hold dual citizenship, while none of the top members of Hun Sen's party is known to hold dual nationality.

The move is the latest volley in a long struggle for power between Hun Sen, who has led the country for 36 years, and his political rivals from the Cambodia National Rescue Party, which had been the sole credible opposition force until it was disbanded by the Supreme Court.

Unsupported assertions by Sam Rainsy, the self-exiled founder of the opposition party, that Hun Sen sought to purchase citizenship from the European nation of Cyprus triggered the prime minister's anger. Cypriot nationality has been available through large investments in the island nation.

Sam Rainsy has feuded bitterly with Hun Sen for years. He holds French citizenship and has been living near Paris to avoid imprisonment in Cambodia on charges he says are politically motivated.

"This law would be custom-tailored to target me, as Hun Sen made it clear that as a reprisal against me, he wants to definitely block me from the premiership," Sam Rainsy said on his Facebook page earlier this month.

Most top leaders of the opposition party fled Cambodia in late 2017, when Hun Sen launched a sweeping crackdown on critics and the high court disbanded the party and removed its lawmakers from Parliament. It is widely believed the court acted to ensure victory for Hun Sen's party in the 2018 general election, which it ended up sweeping.
Related listings
Maryland's highest court has agreed to take up the case of Lee Boyd Malvo, who is serving life in prison for his role in the 2002 sniper spree that terrorized the Washington, D.C., region. Malvo's lawyers argue that his punishment goes ag...

Kentucky's Supreme Court has ended most coronavirus-related restrictions for the state's court system effective immediately, Chief Justice John D. Minton Jr. said Tuesday. The high court entered administrative orders eliminating most heal...

Attorneys for a St. Louis man accused of killing his ex-girlfriend, her mom and his baby boy are asking the Missouri Supreme Court to delay his capital murder trial for two weeks after two potential jurors tested positive for COVID-19.Jury selection ...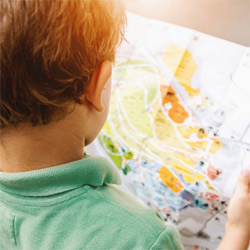 St. Louis Missouri Criminal Defense Lawyer
A National Presence with clients all over the country. For years, The Law Offices of John M. Lynch, LLC, has been committed to providing clients with the attentive service and the strong representation needed to resolve complex criminal defense, personal injury and general litigation issues. And we have achieved and unparalleled level of success. Our St. Louis trial lawyers aggressively defend state and federal cases involving drug crimes, white collar crimes, violent crimes, DWI and other crimes in the St. Louis area and beyond. As our motto states, YOUR SOLUTION BEGINS WITH US. Call us today for your free consulation!"

Any federal crime allegation or arrest can change your life. The consequences for a conviction are severe, including the possibility of fines, property forfeiture, prison time and other punishments. Aggressive representation is needed to defend against charges at the federal level. The Law Offices of John M. Lynch, LLC, offers experienced federal criminal defense for clients in St. Louis, St. Charles and surrounding communities in Missouri, Illinois and the nation. Our law firm has a proven record of success for cases involving serious federal charges.