COVID-19 concerns raised at St. Louis death penalty trial
Law Firm News
Attorneys for a St. Louis man accused of killing his ex-girlfriend, her mom and his baby boy are asking the Missouri Supreme Court to delay his capital murder trial for two weeks after two potential jurors tested positive for COVID-19.

Jury selection began last week in the trial of Eric Lawson, who is accused of fatally shooting 22-year-old Breiana Ray and 50-year-old Gwendolyn Ray before setting an apartment fire that killed his 10-month-old son, Aiden. Lawson, 32, has been in pretrial detention since his arrest nearly nine years ago. The case is being prosecuted by the Missouri Attorney General's Office.

Attorneys for Lawson sought a continuance in January and again in March, citing concerns about COVID-19 each time. Circuit Judge Michael Noble denied both requests.

Lawson's attorneys asked Noble for a continuance a third time on Wednesday, this time citing the two positive cases among potential jurors. When Noble again refused to pause the case, defense attorneys asked the Missouri Supreme Court to intervene.

"Mr. Lawson and his attorneys have been exposed to COVID-19 in the past 10 days," the court motion states. "So have the judge, the prosecutors, courthouse staff, and prospective jurors."

St. Louis Circuit Court spokesman Thom Gross said a potential juror appeared in court on April 14. She tested positive for COVID-19 two days later and notified the jury supervisor on April 19, saying she didn't know when or where she was exposed.

Seven of the 39 prospective jurors from the April 14 session had originally been asked to return later, but Jury Supervisor Joanne Martin called each of them and told them they were dismissed, Gross said. Martin mailed letters to the others who attended that session to inform them of the positive test.

Gross said a second prospective juror told Martin on April 16 that they had just learned that a COVID-19 test taken earlier was positive. All 40 prospective jurors from that session were dismissed.

The court filing from Lawson's lawyers said one of the lawyers, Julie Clark, is pregnant and thus considered vulnerable. An expert witness for the defense also "has several preexisting health conditions putting him at the greatest risk of contracting COVID," the court filing said.
Related listings
A state Court of Appeals judge and a circuit court judge have emerged from a three-way primary and will face off in November for a seat on the Kentucky Supreme Court.Louisville Mayor Greg Fischer has easily won the Democratic nomination in his pursui...

Australian Cardinal George Pell, the most senior Vatican official to be charged in the Catholic Church sex abuse crisis, arrived Wednesday for an appearance in a Melbourne court where he will eventually stand trial on sexual abuse charges spanning de...

Out of habit, as the Elkhart County Courthouse clock struck 11 on a recent morning, Blake Eckelbarger took out his cellphone and compared the time.The century-and-a-half-old mechanism in the middle of Goshen trailed the timekeeping of his GPS satelli...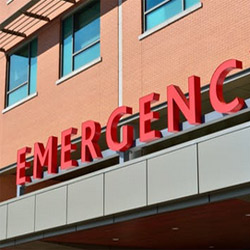 Chicago Firm Covers Bankruptcy in the Wake of COVID-19
The COVID-19 pandemic has damaged the economy, leaving many families and business owners worried about how they will pay for even the most basic expenses. In the midst of this crisis, you might be considering filing for bankruptcy or wondering how COVID-19 will affect an existing bankruptcy filing. No matter your situation, Chicago Bankruptcy Law Firm of Daniel J. Winter is here to help give you the answers and assistance that you need. We are more than happy to explain to anyone in financial distress exactly what their options are. We offer the "Touchless Bankruptcy" so you don't have to leave your home to consult with us!

We can help you make sense of your student loans, at each step of the process. We can guide you and give you options that the lenders don't tell you about. From choosing a school for your child, planning to try to minimize the debt, to selecting the types of loans from what is available, to helping with repayment plans, we can help you manage all parts of the college financial process. We can also help when student loans spin out of control.
Business News