Northern Indiana man 3rd generation caring for court clock
Law Firm News
Out of habit, as the Elkhart County Courthouse clock struck 11 on a recent morning, Blake Eckelbarger took out his cellphone and compared the time.

The century-and-a-half-old mechanism in the middle of Goshen trailed the timekeeping of his GPS satellite-aided phone by a minute. Thankfully it's an easy fix, he explained as he tinkered with the brass-colored gears and pins of the green-painted machine his grandfather and great-grandfather once cared for - a minute fast would mean advancing the hands through 11 hours and 59 minutes to set it right.

It's not the time it takes that's the hassle, since that's only 20 minutes, but the fact that he has to stop and wait for the bell to ring as an hour goes by every 10 seconds. It's the same story when he has to advance it one hour along with everyone else's clocks one time a year.

"Now it should be OK for another couple months," he remarked, before going into the usual weekly routine of oiling and inspecting the mechanism. It's a job he's had since 2000, when he happily took the offer to bring it back into the Eckelbarger family.

Eckelbarger's great-grandfather, Zena Eckelbarger, took care of the clock from 1923 until his death in 1941. Eckelbarger's grandfather, Dan Eckelbarger Sr., then held the duty for the next 50 years, into his 80s.

He remembers going up there with his grandfather on occasion, but didn't really learn how the clock works until he trained for a couple years under Hosea Jump, who held the contract since 1991 and who asked if he wanted the job. He still had to rely on Jump's expertise for another four or five years whenever an issue needed troubleshooting.

His duties, in addition to the weekly checks, include periodically making sure the clock faces are free of things like leaves or dead birds and that the bell and hammer are in good shape. Once a year, he spends a whole day disassembling the clockworks so he can lubricate the shafts and polish the gears.
Related listings
When Gov. Dannel P. Malloy makes his pick for the next Connecticut chief justice, the Democrat will have nominated six of the seven people serving on the state's highest court — a rare feat in the history of the governorship.Lawyers and other l...

A federal appeals court on Wednesday barred the release of videos made by an anti-abortion group whose leaders are facing felony charges in California accusing them of recording people without permission in violation of state law. The 9th U.S. Circui...

The Senate's top Democrat is strongly warning Republicans against changing Senate rules to confirm President Donald Trump's Supreme Court nominee. Minority Leader Chuck Schumer of New York is trying to line up enough votes to block Judge Neil Gorsuch...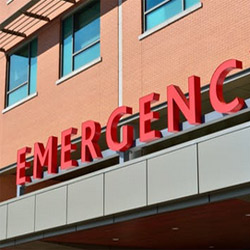 New Rochelle, New York Personal Injury Lawyers
If you or a loved one has been injured in an accident, contact Kommer, Bave & Ollman, LLP, in New Rochelle, New York, immediately. We can answer all your questions and work with you to determine if you have the grounds for a personal injury lawsuit. The attorneys at our firm are determined to resolve even the most difficult of cases. We will work closely with you to determine the best course of action to get your claim or case resolved in the most efficient way possible. We will fight for your right to compensation! No one should have to suffer a financial burden from the result of another person's carelessness. The attorneys at Kommer, Bave & Ollman, LLP will aggressively fight to ensure that justice is served on your behalf.
Business News