Australian cardinal back in court on sex abuse charges
Law Firm News
Australian Cardinal George Pell, the most senior Vatican official to be charged in the Catholic Church sex abuse crisis, arrived Wednesday for an appearance in a Melbourne court where he will eventually stand trial on sexual abuse charges spanning decades.

Magistrate Belinda Wallington on Tuesday ordered Australia's highest-ranking Catholic to appear at Victoria state County Court after ruling that prosecutors' case was strong enough to warrant a trial by jury.

Pell is expected to face a brief preliminary hearing in which a trial date could be set.

Wallington dismissed about half the charges that had been heard in a four-week preliminary hearing. The details of the allegations and the number of charges have not been made public.

Lawyers for Pell, who is Pope Francis' finance minister, have been fighting the allegations since before he was charged last June with sexual abuse against multiple people in Victoria from the time he was a priest in his hometown of Ballarat in the 1970s until the 1990s, when he was archbishop of Melbourne.

When Wallington asked Pell on Tuesday how he pleaded, the cardinal said in a firm voice, "Not guilty." Wallington gave the 76-year-old permission not to stand, as is customary.

When the magistrate left the room at the end of the hearing, many people in the packed public gallery broke into applause.

Vatican spokesman Greg Burke issued a statement saying: "The Holy See has taken note of the decision issued by judicial authorities in Australia regarding His Eminence Cardinal George Pell. Last year, the Holy Father granted Cardinal Pell a leave of absence so he could defend himself from the accusations. The leave of absence is still in place."

Pell's plea marked the only words he spoke in public during the hearing. Wearing a cleric's collar, white shirt and dark suit, he was silent as he entered and left the downtown courthouse with his lawyer, Robert Richter. More than 40 police officers maintained order on the crowded sidewalk outside.
Related listings
Out of habit, as the Elkhart County Courthouse clock struck 11 on a recent morning, Blake Eckelbarger took out his cellphone and compared the time.The century-and-a-half-old mechanism in the middle of Goshen trailed the timekeeping of his GPS satelli...

When Gov. Dannel P. Malloy makes his pick for the next Connecticut chief justice, the Democrat will have nominated six of the seven people serving on the state's highest court — a rare feat in the history of the governorship.Lawyers and other l...

A federal appeals court on Wednesday barred the release of videos made by an anti-abortion group whose leaders are facing felony charges in California accusing them of recording people without permission in violation of state law. The 9th U.S. Circui...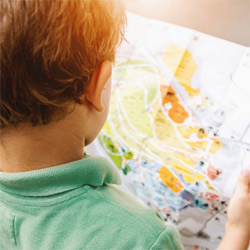 New York Commercial Litigation Law Firm - Woods Lonergan PLLC
Founded in 1993 by Managing Partner James F. Woods, Woods Lonergan PLLC has built a strong reputation as a resourceful and industrious firm that provides clients with clear, concise, and straightforward answers to their most challenging legal issues. Partner Lawrence R. Lonergan, who joined the firm in 2008, has been a friend and colleague to Mr. Woods for over 40 years and shares the same business philosophy. Woods Lonergan PLLC's collective experience and expertise enables the firm to expeditiously and effectively analyze the increasing challenges clients face in an evolving business and legal world, in many instances, avoiding unnecessary time and expense to our clients. Our mission is simple: provide cutting-edge expertise and sound advice in select areas of the law for corporate and business clients. We thrive on providing each client with personalized attention, forceful representation, and a collaborative team effort that embraces collective knowledge.
Business News