Zimbabwe students scoop international awards for moot court
International
A history-making team of Zimbabwean high school students that became world and European moot court competition champions has been widely praised in a country where the education system is beset by poor funding, lack of materials and teachers' strikes.

The 11-member Zimbabwean team of nine girls and two boys aged between 14 and 18 and drawn from different schools was crowned world champions last month after winning the International High School Moot Court competition held online at the end of May. A team from New York City came second in the competition where participants used fictional cases to simulate proceedings in the International Criminal Court pre-trial chambers.

Zimbabwe now has also been crowned champions of Europe after beating The Netherlands in the finals of the European Moot Competition for high school students on July 3. It was Zimbabwe's first time competing in both prestigious events.

Organizers of the European competition were so impressed with Zimbabwe's performance at the International High School Moot Court competition that they invited the team to be the first-ever African country to enter their competition, said team captain Ruvimbo Simbi.
Related listings
A court in Pakistan's capital has ordered an investigation into the controversial arrest of a former human rights minister over a decades old land dispute. Chief Justice Ather Minallah of the Islamabad High Court late Saturday ordered the probe...

A gay substitute teacher was wrongfully fired by a Roman Catholic school in North Carolina after he announced in 2014 on social media that he was going to marry his longtime partner, a federal judge has ruled. U.S. District Judge Max Cogburn r...

A convicted Honduran drug trafficker and former leader of a cartel testified in United States federal court Thursday that he paid now-President Juan Orlando Hernández $250,000 for protection from arrest in 2012.Devis Leonel Rivera Maradiaga, f...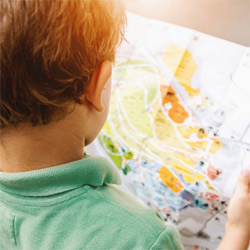 St. Louis Missouri Criminal Defense Lawyer
A National Presence with clients all over the country. For years, The Law Offices of John M. Lynch, LLC, has been committed to providing clients with the attentive service and the strong representation needed to resolve complex criminal defense, personal injury and general litigation issues. And we have achieved and unparalleled level of success. Our St. Louis trial lawyers aggressively defend state and federal cases involving drug crimes, white collar crimes, violent crimes, DWI and other crimes in the St. Louis area and beyond. As our motto states, YOUR SOLUTION BEGINS WITH US. Call us today for your free consulation!"

Any federal crime allegation or arrest can change your life. The consequences for a conviction are severe, including the possibility of fines, property forfeiture, prison time and other punishments. Aggressive representation is needed to defend against charges at the federal level. The Law Offices of John M. Lynch, LLC, offers experienced federal criminal defense for clients in St. Louis, St. Charles and surrounding communities in Missouri, Illinois and the nation. Our law firm has a proven record of success for cases involving serious federal charges.
Business News