Drug trafficker says he bribed Honduras president
International
A convicted Honduran drug trafficker and former leader of a cartel testified in United States federal court Thursday that he paid now-President Juan Orlando Hernández $250,000 for protection from arrest in 2012.

Devis Leonel Rivera Maradiaga, former leader of the Cachiros cartel, testified that he made the payment in cash through one of Hernández's sisters, Hilda Hernández, in exchange "for protection so that the military police and preventive police didn't capture us in Honduras."

He said he also paid so that he wouldn't be extradited to the U.S. and so companies used by the Cachiros to launder money would be favored by the government. Rivera Maradiaga has admitted to being involved in 78 murders.

At the time of the alleged bribe, Juan Orlando Hernández was leader of Honduras' Congress, but had begun angling for the presidency, which he won in 2013. He took office the following January. Hilda Hernández, who later served in his administration, died in a helicopter crash in 2017.

The accusation came in the third day of testimony in the trial of alleged drug trafficker Geovanny Fuentes Ramírez. U.S. prosecutors have made it clear that allegations against President Hernández would arise during the trial, though he has not been charged.

Fuentes Ramírez was arrested in March 2020 in Florida. He is charged with drug trafficking and arms possession.

Hernández has vehemently denied any connection to drug traffickers. One of his brothers, Juan Antonio Hernández, was convicted of drug trafficking in the same court in 2019.

During that trial, the president was accused of accepting more than $1 million from Mexican drug trafficker Joaquín "El Chapo" Guzmán.

U.S. prosecutors have alleged that much of Hernández's political rise was funded by drug traffickers who paid to be allowed to move drugs through Honduras without interference.

In January, U.S. federal prosecutors filed motions in the Fuentes Ramírez case saying that Hernández took bribes from drug traffickers and had the country's armed forces protect a cocaine laboratory and shipments to the United States.

The documents quote Hernández — identified as co-conspirator 4 — as saying he wanted to "'shove the drugs right up the noses of the gringos' by flooding the United States with cocaine."

This week, Hernández has said in a series of Twitter messages that the witnesses in New York are seeking to lighten their sentences by making up lies against him.
Related listings
Moscow braced for more protests seeking the release of jailed opposition leader Alexei Navalny, who faces a court hearing Tuesday after two weekends of nationwide rallies and thousands of arrests in the largest outpouring of discontent in Russia in y...

An Israeli court on Monday approved the extradition of a former teacher wanted in Australia on charges of child sex abuse, potentially paving the way for her to stand trial after a six-year legal battle.Malka Leifer, a former educator who is accused ...

Thailand's Central Bankruptcy Court on Monday gave the go-ahead to financially ailing Thai Airways International to submit a business reorganization plan and appointed seven planners to oversee it.A press release from the airline said the plan ...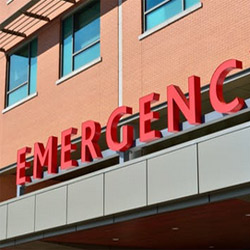 Nicholas C. Minshew - Minshew & Ahluwalia LLP
<Nicholas C. Minshew, Attorney at Law, concentrates his practice in the area of Family Law including divorce, separation, child support, child custody, alimony, division of property, separation agreements, domestic violence, prenuptial agreements, and child support enforcement & modification. Mr. Minshew provides legal services to clients in Washington, D.C., and throughout Maryland, including Montgomery County, Frederick County, and Prince George's County.

Mr. Minshew obtained his Juris Doctorate degree from the American University, Washington College of Law in 2000, where he worked as an editor for the Administrative Law Review. After receiving his law degree, Mr. Minshew worked as an attorney for the global law firm of Morgan, Lewis & Bockius LLP, and for Leonard Street & Deinard LLP representing companies in Federal proceedings. During that time, Mr. Minshew redirected his focus to provide legal services directly to individuals and families.
Business News